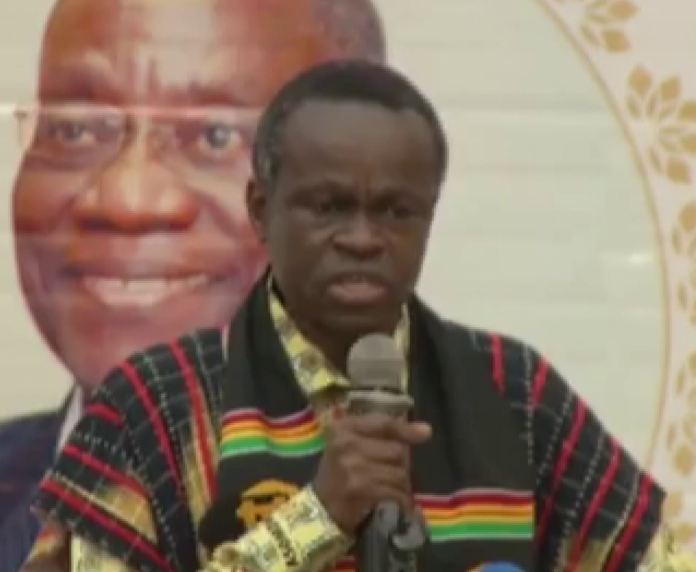 Renowned Kenyan lawyer and activist, Professor Patrick Lumumba, has eulogised former President Prof John Evans Atta Mills for his service as President of Ghana, despite serving a short period.
Speaking at the 11th JEA Mills Commemorative Lecture at the Kwame Nkrumah University of Science and Technology in Kumasi, he noted that the late president was neither corrupt nor arrogant like other leaders.
Prof Lumumba stated on Thursday that former President Atta Mills' time in power is proof that leadership is not about longevity in office but quality leadership.
"To commemorate the life and times of President Atta Mills, a number of questions must come to mind. History recalls, and will continue to do so, until it is otherwise proven, that he was the shortest serving President of Ghana.
"But his footprints in the sands of time tell us that it's not how long you serve that matters but how well you serve. So the first message that we are sending out today to Africans is that longevity in office in and of itself is not what makes one great but the quality of service."
He called out leaders who refuse to leave power, stating that "their refusal to leave the stage has made Africa the poorer."
Prof Lumumba called on other leaders to be more like the former president, adding that one of Atta Mills' greatest claims to fame was humility.
"We are reminding them that Atta Mills was the personification of humility and if Africa is to be great we must have men and women who are humble because humility is the mother's milk of servant leadership," he stated.
ALSO READ: