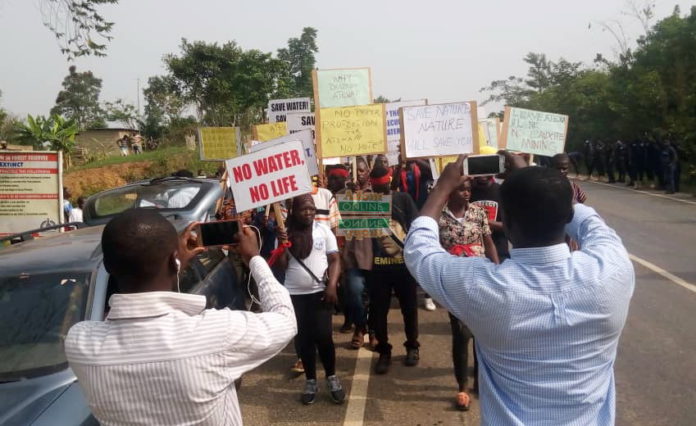 A group calling itself Concerned Citizens of Atewa Landscape have taken to the streets to demand the protection of the Atewa forest reserve.
Tuesday's open demonstration by the group follows series of protests by some environmental groups who have petitioned government to demand a cessation of mining activities in the Atewa Forest Reserve.
Speaking in an interview with Adom News, PRO of the demonstrators, Nana Ampem Darko Amponsah said the group's action was to compel government to abort plans of mining bauxite in the Atewa forest reserve.
"The move to leverage the reserve to the China government as part of the Sinohydro deal will have dire consequences on the people, especially those living in catchment areas," he said.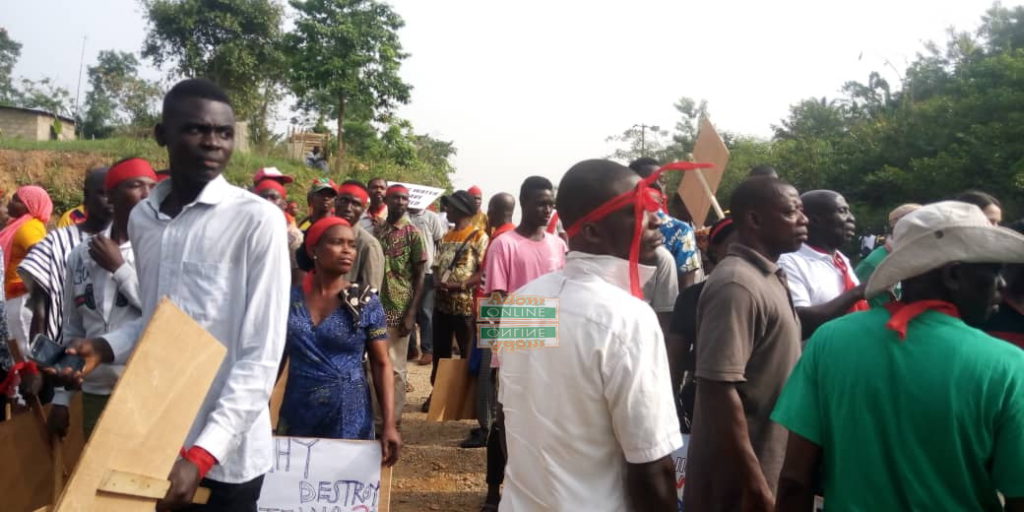 Nana Amponsah also vowed the group and residents of Atewa will resist every attempt to leverage if their pleas are not addressed by government.
ALSO READ
Clad in red attires, the protesters wielded placards with several inscriptions including "No Atewa No water", "Water is Life" among others, to send a message to government.
The Atewa Range in the Eastern Region is internationally recognized as one of the highest priority ecosystems in West Africa for its high species diversity.
It is also known for its high levels of endemism and great hydrological importance but these qualities risk depletion as government intends to mine bauxite in the forest
It is also a source of fresh water for about five million Ghanaians with government's plan to mine bauxite in the area leaving many environmentalists and residents worried.