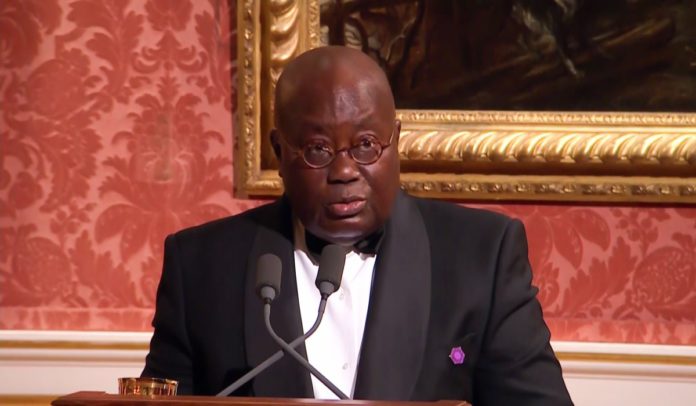 The African Continental Free Trade Agreement (AfCFTA) signed by 54 member African States to facilitate free access to commodities, goods and services across the continent, has been touted as the surest way to the continent's economic transformation by President Nana Akufo-Addo.
"Surely an increase in intra-trade among African countries is one of the surest ways to promote the progress we seek for Africa," President Akufo-Addo said.
SEE THIS:
Speaking at the ongoing United Kingdom-Africa Investment Summit in London, President Akufo-Addo said the coming into effect of the Continental Free Trade Agreement will enable member countries exploit the abundant wealth and resource of the continent for the benefit of all Africans.
The Free Trade Agreement, according to President Akufo-Addo, will guarantee rapid increase in exchanges for agricultural, financial, technological and industrial products among African States, thereby dramatically enhancing the continent's attainment for prosperity and employment prospects for the African youth.
AfCFTA is expected to end regional low volume intra-trade among African countries, a phenomenon which has characterised trade activities of African economies.
READ THIS:
Trade among African countries is low compared to countries in Europe, America and Asia. Intra-regional trade among African countries in 2000 accounted for 10 per cent of total African trade and increased to 16 per cent in 2015.   
But, intra-trade among countries in Asia, Europe and North America in the same year, accounted for 52 per cent, 70 per cent and 50 per cent of total trade respectively.