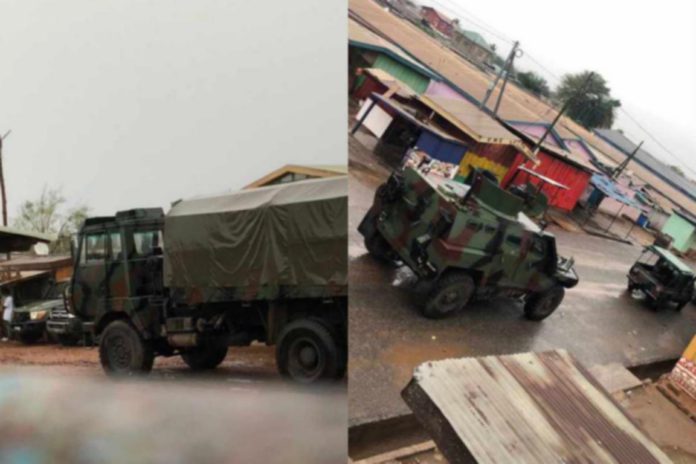 The Director of the Faculty of Academic Affairs and Research at the Kofi Annan International Peacekeeping Training Centre (KAIPTC) says Parliament has failed its oversight duty in the case of the Ashaiman military brutality.
Professor Kwesi Aning said Parliament's Committee on Defence and Interior had failed to properly address the issue and hold the Ghana Armed Forces to account for their brutality toward civilians.
He was speaking concerning the sanctioned brutality meted out on civilians by military officers following the murder of a young soldier by unknown assailants at Ashaiman.
In video footage shared on social media, military men were seen assaulting civilians with whips and sticks.
About 187 civilians were later rounded off to an unknown location to be released later.
Speaking on JoyNews' Newsfile on Saturday, Prof. Kwesi Aning said Parliament had missed an opportunity to ensure public faith in security institutions.
ALSO READ:
Police arrest key suspect in soldier's murder at Ashaiman
Parliamentary Defence and Interior Committee to visit Ashaiman
"Part of my pain and this abiding sense of failure also relates to the discursive language used by our political class.
"So the parliamentary committee on defence and interior sympathises not with the family but with the Ghana Armed Forces as an institution for losing one of their personnel which is okay," he said.
Prof Aning added, "But then the parliamentary committee then says 'look we need to be careful about how we handle this case so we don't worsen it.' That is not the way oversight is done. Oversight and particularly parliamentary oversight in dealing with interior, defence and intelligence are about ensuring that the public faith in these institutions is kept," he said.
He cautioned that without Parliament's oversight role especially in relation to the activities of the military, Ghana could be heading towards a precarious future.