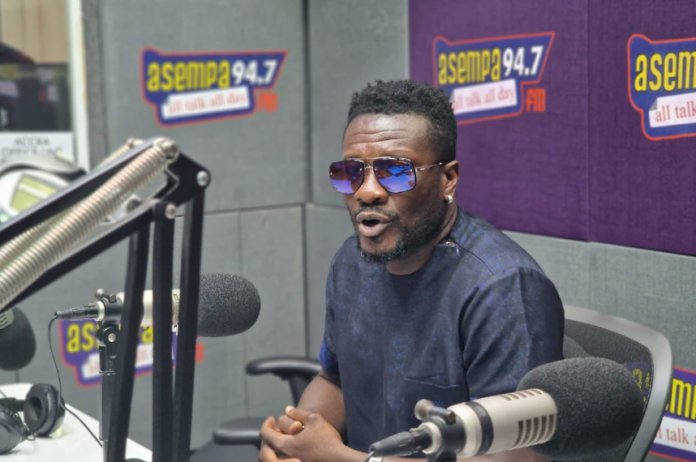 Asamoah Gyan has said the reason for his handsomeness is because he does not take in alcohol.
The former Black Stars captain retired from football some months ago but remains one of the few players who is admired by many football enthusiasts.
Aside from his talent, Gyan's good looks have won the hearts of many, with his fans drooling over him when he steps out.
Engaging his followers on Instagram, the 38-year-old said avoiding alcohol is the secret to his good looks.
"I don't drink that's why I'm this fine. It doesn't mean that I'm condemning those who drink alcohol but the secret to my fineness is that I don't drink alcohol," he said.
The former Sunderland and Stade Rennes forward remains the country's all-time leading goalscorer with 51 goals and the second most-capped player.
Asamoah Gyan also stands as Africa's highest scorer at the FIFA World Cup, having netted six times across three tournaments.
READ ALSO