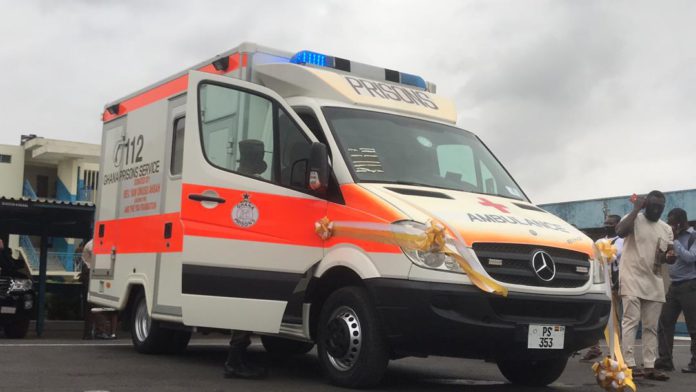 The Ghana National Ambulance Service says it is not true a call to attend to a sick child being carried by public transport from Kpetoe to Ho was not attended to.
A journalist who bears the name, Gati Promise has said the ambulance service in the region failed to come to the aid of a sick boy despite several calls.
According to him, the actions of the ambulance service could have adversely affected the sick child.
But commenting on the allegation on Morning Starr, spokesperson for the National Ambulance Service, Simon Yussif Kewura, said that the journalist's claims are untrue. 
"If he calls himself a journalist he should have checked the information before putting up this story. When you need an ambulance, we have two types of requests for an ambulance. First one is dialling 112 which is going to the centre. If you are in Greater Accra when you dial 112 it will go to our center in Accra and if you are in the Volta region it will go to Volta Region.
"The news that he had called an ambulance wasn't true. He hasn't called an ambulance per our records we have. There is no record because we have a book that when you call the dispatch center people will record it and then dispatch an ambulance," Mr Kewura explained.
ALSO READ:
Two killed in accident involving ambulance
Akufo-Addo appoints 13-member National Ambulance Service governing board
"The purpose of calling the dispatch centre is that sometimes you may see an ambulance at a location close to you but this ambulance may not be working. It may either not be having fuel or having a mechanical problem so we have to dispatch an ambulance close to you that is in good condition."