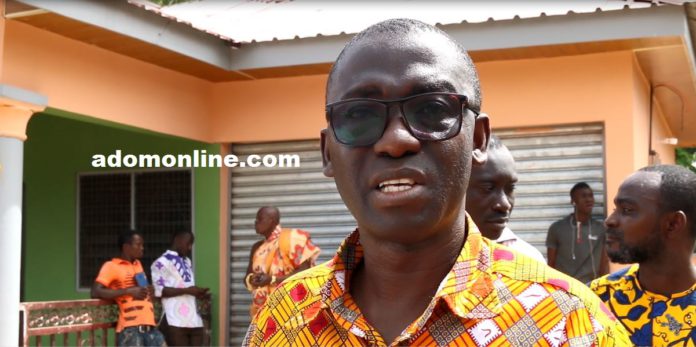 Health personnel who accept posting to newly -created Amansie South District are assured of free accommodation, at least, in the capital.
District Chief Executive, William Asante Bediako, says through community initiative, residents have put up homes to address personnel challenges in the area which is one of the most deprived in Ashanti Region.
"You can see today that the people are so hospitable, they feel the need for them to come here and people are willing to give their accommodation for staff free of charge, and so they should try and come. The assembly too has rented a place too for the health directorate staff and so we want appeal to the health staff to accept postings to Manso Adubia," he told JoyNews.
Teachers, health personnel and other professionals have over the years refused posting to the area citing poor road infrastructure, lack of decent accommodation and social amenities, among other reasons.
Amansie South District which was carved out of the Amansie West District has no public hospital.
ALSO: Man rapes fowl; says a girlfriend is too expensive
The assembly's quest to upgrade the health centre at the district capital, Adubia, into a hospital has received a boost, as central government commit to expand the female ward into 100-bed facility.
Construction of office complex for the District health directorate and doctor's bungalow funded from District Development Fund and internally-generated funds has already been completed.
Attracting teachers, health personnel and other professionals have over the years has been difficult due to poor roads, accommodation and social amenities.
ALSO: Esereso residents escape death as van, truck plunge into river minutes apart
Chief Executive, William Asante Bediako told JoyNews at the sidelines of the commissioning of a new medical doctor's bungalow residents are taking up accommodation challenge.
"We are ready to do whatever it would make them comfortable to stay and work for us," he says.
He wants the Ministry of Health to encourage personnel to take advantage of the gesture and accept to work in the area.
ALSO: Audio: Microfinance operator welcomes BoG's decision to revoke licenses
"The Ministry of Health should encourage health personnel to come here. This is not a deprived area-this is a place where when you come, you will see all kinds of first class things happening around us so people should accept postings to this place."
Upper respiratory tract infection is the number two OPD condition in Amansie South, attributed to dusty roads in the area.
Mr. Asante Bediako says work on road networks would soon commence as the contractor moves to site, next month.
Source: Nhyira FM/Ohemeng Tawiah