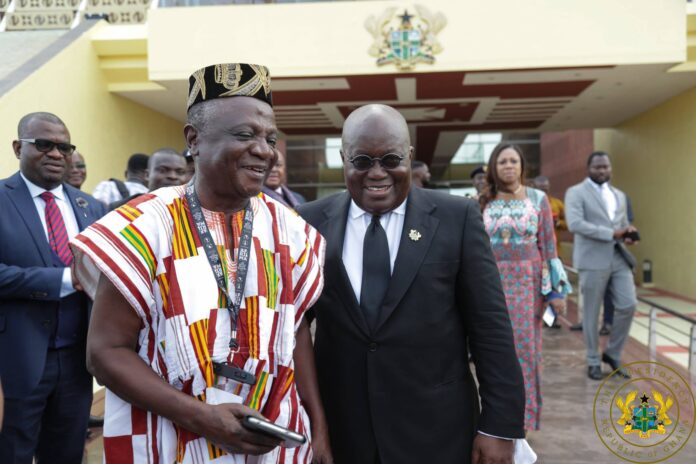 President Nana Akufo-Addo has eulogised legendary highlife musician, Nana Ampadu, for the role he played not just in the music industry but also in his political career.
According to the President, the deceased believed in his transformational agenda for Ghana and supported him in every way possible.
In a glowing tribute on his Facebook page, President Akufo-Addo disclosed the late highlife artiste assisted him on his campaign trail in the run-up to the 2016 elections.
An act he believes played a major role in his victory.
Commiserating with the bereaved family, he added: "His was a life well-lived, and he will be sorely missed."
RELATED:
News of Nana Ampadu's death broke out on Tuesday, September 28, throwing the nation into a state of mourning.
He was 76.
Read the President's post below: