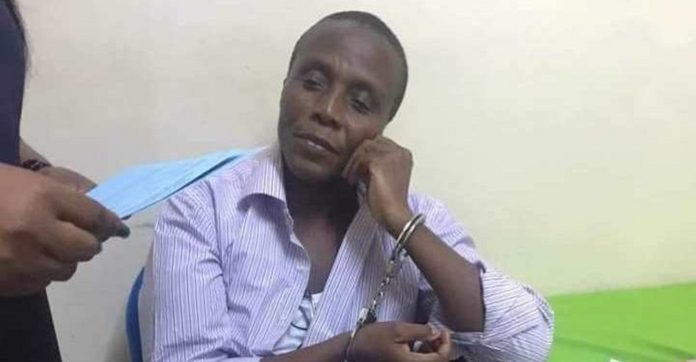 Gregory Afoko, who is standing trial for allegedly murdering former New Patriotic Party Upper Regional Chairman, Adams Mahama, has shared a story of how his 97-year-old father died.
According to him, his father died two months after his arrest, because he was the person who administered medicine to his 'old boy'.
He said this while being cross-examined by the Chief State Attorney (CSA) Marina Appiah Opare, after opening his defence on Monday, January 16, 2023.
Mr Afoko told the General Jurisdiction 11 of the High Court, presided over by Her Ladyship Efua Merley Wood, that his father was suffering from prostate cancer and a broken hip.
The first accused said his father, a former Member of the Council of State, was put on medication and he has to ensure that his prescriptions were administered to him religiously, as well as cleaning him.
A practice, Mr Afoko said, he did from dusk to dawn for over a year.
But Mrs Opare said it was an afterthought, as the accused in his statement before the court stated that he went out to meet the second accused person, AsabkeAlangdi, around 6:00 pm on that fateful day that Adams Mahama met his untimely death.
ALSO READ:
Afoko Trial: State closes case after parading 16 witnesses
Afoko trial: You're untruthful – Defence lawyer to investigator
Gregory Afoko's lawyer speaks on death reports
She argued that it could not have been true that he was the only one taking care of his sick father since there were other family members.
The first accused denied the assertion and explained that the responsibility of caring for his father was shared between him and his eldest brother.