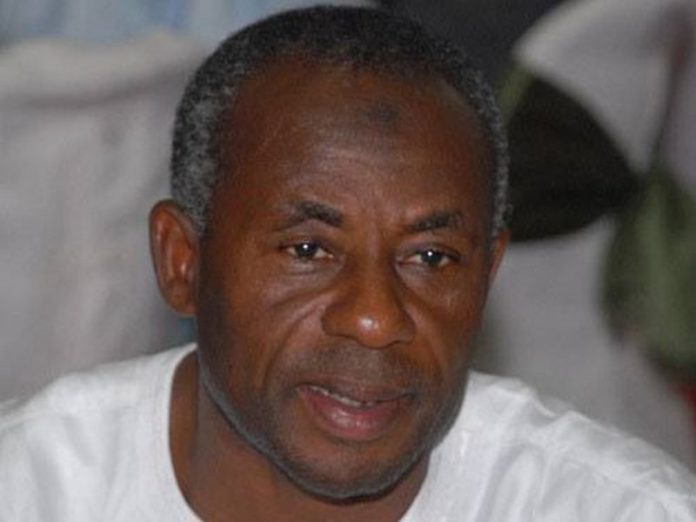 State prosecutors have pressed 70 fresh charges against Alhaji Collins Dauda, the former Minister for Water Resources, Works and Housing and four others for causing financial loss to the state over the Saglemi Affordable Housing project.
The latest charge sheet is replacing the previous 52 charges pressed against them in July 2021.
Alhaji Collins Dauda, together with Dr Kwaku Agyemang-Mensah, a former Minister for Water Resources, Works and Housing; Alhaji Ziblim Yakubu, Chief Director at the Ministry for Water Resources, Works and Housing, contributed to the Saglemi Housing deal when it was prepared and signed.
Also playing part are businessman Andrew Clocanas, Executive Chairman of Construtora OAS Ghana Limited and Nouvi Tetteh Angelo, Chief Executive Officer and owner of Ridge Management Solutions Ghana Limited.
In court on Tuesday, January 24, Hilda Craig, a Principal State Attorney told the Criminal Division of the Accra High Court that they have filed fresh charges on Tuesday morning.
The latest charges she said would be replacing the previous charges sheet which includes intentionally misapplying public property and causing financial loss to the state.
"The prosecution has as at this morning (Tuesday, January 23) filed a fresh charge sheet," Hilda Craig told the court.
According to her, "this charge sheet as we indicated to the court sometime ago is to replace what is currently before you."
When the court presided over by Justice Elfreda Denkyi said the court does not have a copy, the State prosecutor said "We filed it this morning and they (Registry) told us they were now going to scan and produce the court's copy."
While Alhaji Collins Dauda and three others were present Alhaji Zeblim Yakutia, the third accused was absent and he was said to be unwell per medical report to the court.
According to EIB Network's Legal Affairs Correspondent, Murtala Inusah, their pleas were not taken due to the absence of the third accused.
Justice Elfreda Denkyi has adjourned the case to Faburay 24 for their pleas to be taken. The court has also directed that should the third accused be unable to make it to the court, a video link should be made available for his plea to be taken from his base in Tamale.