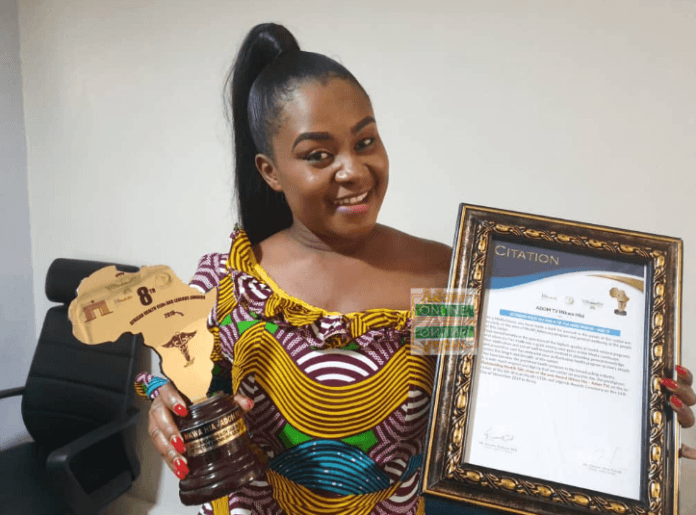 Adom TV's health talk show, 'Nkwa Hia', hosted by Afia Amankwaah Tamakloe, has been adjudged the outstanding Health Talk Show of the Year.
The health show was honoured with the enviable award at the 8th African Health Chief Executive Officers and Legends Award Ceremony held in Accra on Thursday, November 14, 2019.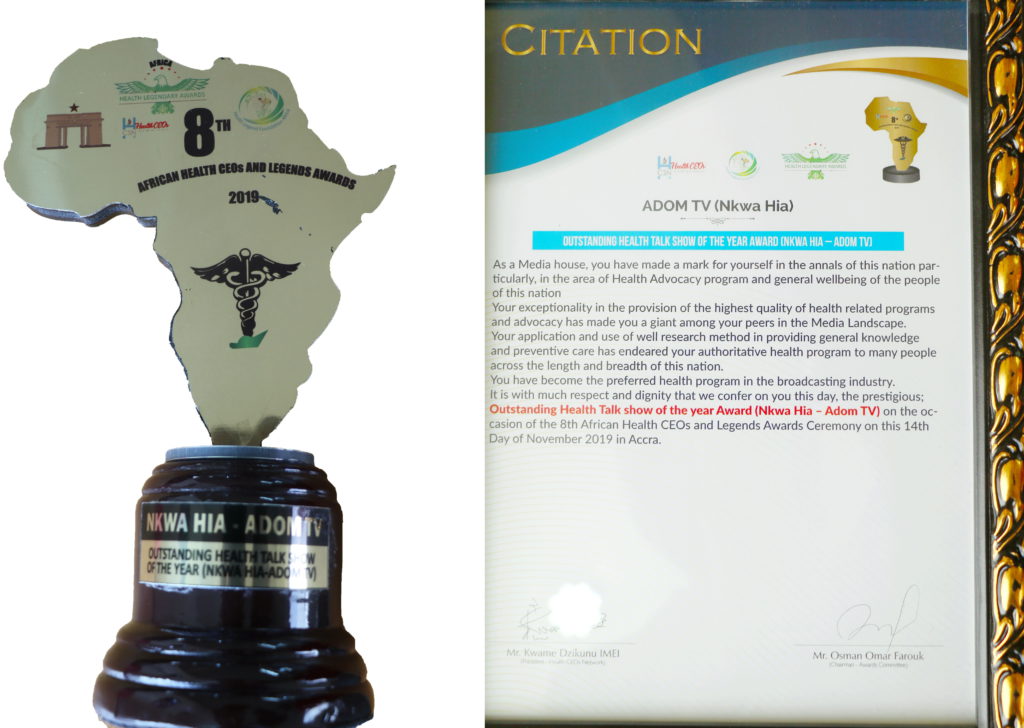 READ ON:Suspected ritualist allegedly turns into goat
The award, according to organisers, is to recognise the show's effort in advocating and informing Ghanaians about necessary health and preventive care.
ALSO: I will donate 50% of my first year salary and bonuses as MP – John Dumelo
Organisers of the award, urged Adom TV to continue helping medical professionals in promoting health education in Ghana.
Watch: Woman spiritually possessed by pastor in more trouble
The show, which airs on Adom TV every Saturday at 6:30pm, discusses a wide range of health issues and has caught on with many Ghanaians.
Other awardees include Dr Adu Boateng of Endpoint Homeopathic Hospital who was adjudged Homeopathic Chief Executive Officer of the Year.