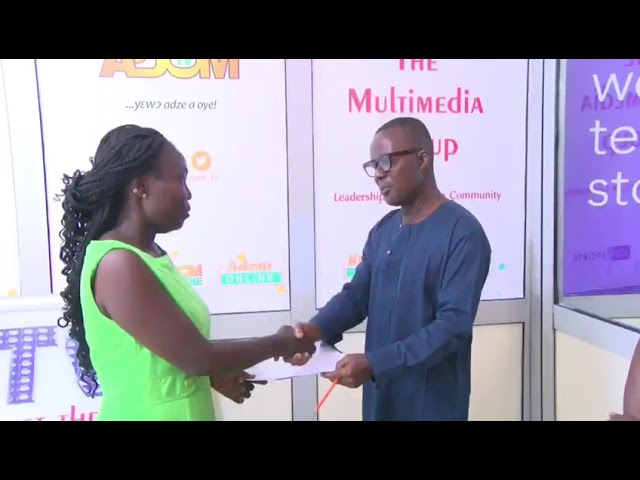 The Akan brands of Multimedia Group Limited, has generously donated a cash amount totaling GHC98,504.54 to Priscilla Parry in support of her kidney transplant in India.
Priscilla, who is in her early 40s, was diagnosed with kidney failure by the Renal Department at Korle-Bu Teaching Hospital on April 23, 2019. Both of her kidneys were damaged, and she requires $45,000 for a kidney transplant in India.
However, due to financial constraints, she has been unable to undergo the surgery and has been relying on dialysis since then.
Priscilla undergoes dialysis twice a week, with each session costing GHC450. Adom News came across her story on March 9, 2023, which coincided with World Kidney Day. After her heartbreaking story was shared on our platforms, our listeners and viewers expressed their sympathy and decided to support her.
Through their generous donations and our corporate social responsibility (CSR) efforts, we were able to raise GHC98,504.54 to assist her in funding the surgery.
AC Ohene, the Head of News and Current Affairs, presented the cheque to Priscilla and expressed our brand's desire to help raise the $45,000 required for the transplant.
He expressed gratitude to our loyal audience for the support they provided to Priscilla Parry.
Priscilla Parry expressed her heartfelt gratitude to our audience for their assistance and appealed for their continued support in raising the remaining funds for her transplant.
The Akan Brand and Multimedia Group Ltd are committed to assisting Priscilla on her journey towards better health, and we are grateful to everyone who contributed to this noble cause.
ALSO READ: