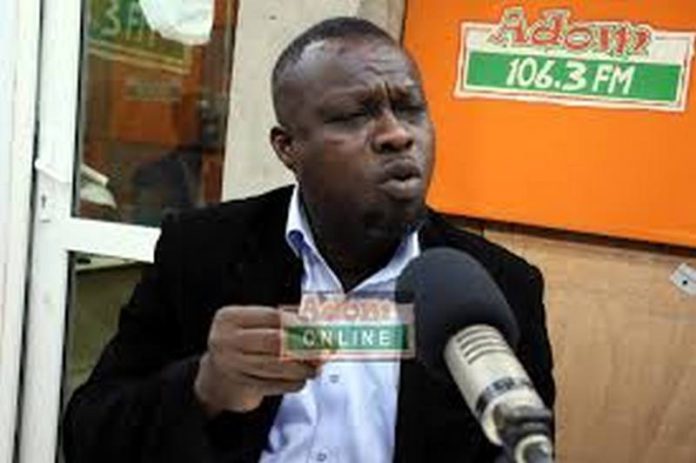 A member of the Communications team of the National Democratic Congress (NDC), Bernard Anim Piesie, has stated that the report from the Auditor-General's office on the use of Covid- 19 funds is annoying.
To him, some people should be imprisoned for the misuse of Covid-19 funds.
"Looking at the report, there's nothing that you'll read that is satisfying. It's very annoying with the way things are going, you can see that some people are candidates for prison. If we abide by the laws of the constitution some people may be imprisoned," he fumed.
Speaking on Adom TV Badwam Show, he said the government has been ungrateful to the Covid-19 pandemic which has been a blessing to Ghana.
"We've been talking about Covid for a long time and with the money that has been given to the country, we don't have to be ungrateful to Covid. It brought blessings," he lamented.
He urged Ghanaians to demand accountability from the government.
The A-G in the report revealed a number of illegal and corrupt activities in government's expenditure for Covid-19 between March 2020 and June 2022.
A number of the corrupt activities which were identified included payment of a total of US$607,419.02 out of US$4,049,460.12 for procurement of 26 ambulances which were not delivered.
ALSO READ:
Information Ministry reacts to ¢151K Covid-19 allowance in Audit Report
Also, the payment of unapproved ¢151,500 by the Information Ministry to its own staff as Covid insurance, and payment of $80m worth of vaccines by the government which was not delivered, amongst other infraction captured in the report.