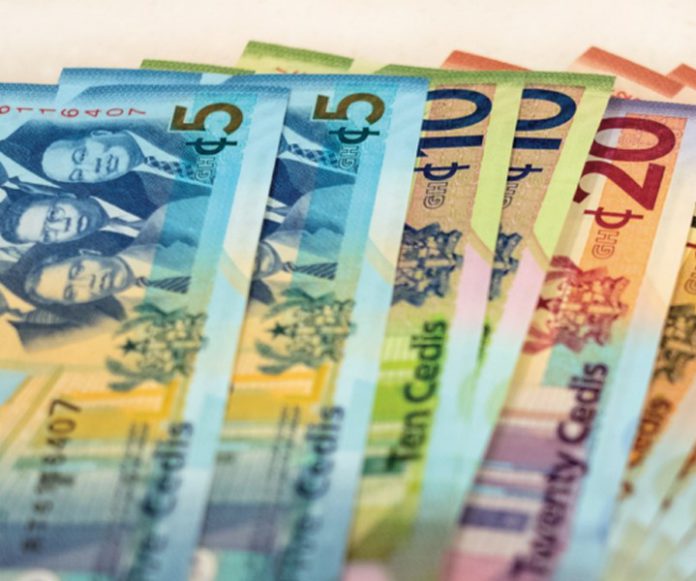 The Ghana cedi is expected to further stabilise against the US dollar on the back of continued Bank of Ghana's support.
The cedi traded at a mid-rate of ¢12.90, losing 1.55% value to the American green the past week. This is against about 7.48% the previous week.
The local currency's performance has been better this week as it continues its stability in the retail or forex market. It is being quoted at ¢10.36 to one US dollar on the interbank market.
Last week, the foreign exchange auction for the Bulk Oil Distribution Companies was suspended because the first batch of the gold-for-oil barter (41,000 metric tonnes of oil) arrived.
The suspension of the BDC auction allowed the Central Bank to increase its intervention, selling about $168 million to cushion the corporate demand for the foreign exchange, easing demand pressures on the US dollar.
Presently, the cedi is selling at ¢15.60 to the pound and also trading at ¢13.70 to the euro.
Fitch Solutions had said it sees the local currency stabilising as the country's external debt restructuring process becomes clearer and the International Monetary Fund Executive Board approves the $3.0 billion programme that reached staff-level agreement in December 2022.
"We anticipate a disinflationary trend in 2023 – with price growth averaging 33.4%. We see the currency stabilising as the country's external debt restructuring process becomes clearer and the IMF Executive Board approves the $3.0billion programme that reached staff-level agreement in December 2022.″