A six-year-old boy whose hands have been dipped in a bucket of hot water by his guardian risks losing both hands.
The boy [name withheld] was not only taken through the ordeal of having his hands dipped in hot water as he was severely beaten and thrown into what can be described as unlawful confinement.
READ ALSO: John Mahama shares position on Akufo-Addo's economic management
The little boy, according to adomonline.com reporters, Dennis Adu and Gershon Mortey, was rotting away in his confined uncompleted area until the stench from his almost rotten hands attracted someone we can now describe as his guardian angel.
The boy's offence, according to sources around, was that he allegedly stole meat from soup prepared by his guardian who adopted him from his parents in Togo.
The unfortunate incident occurred at Manhean Peace Village (Dumpsite), a suburb in Accra, close to Amasaman.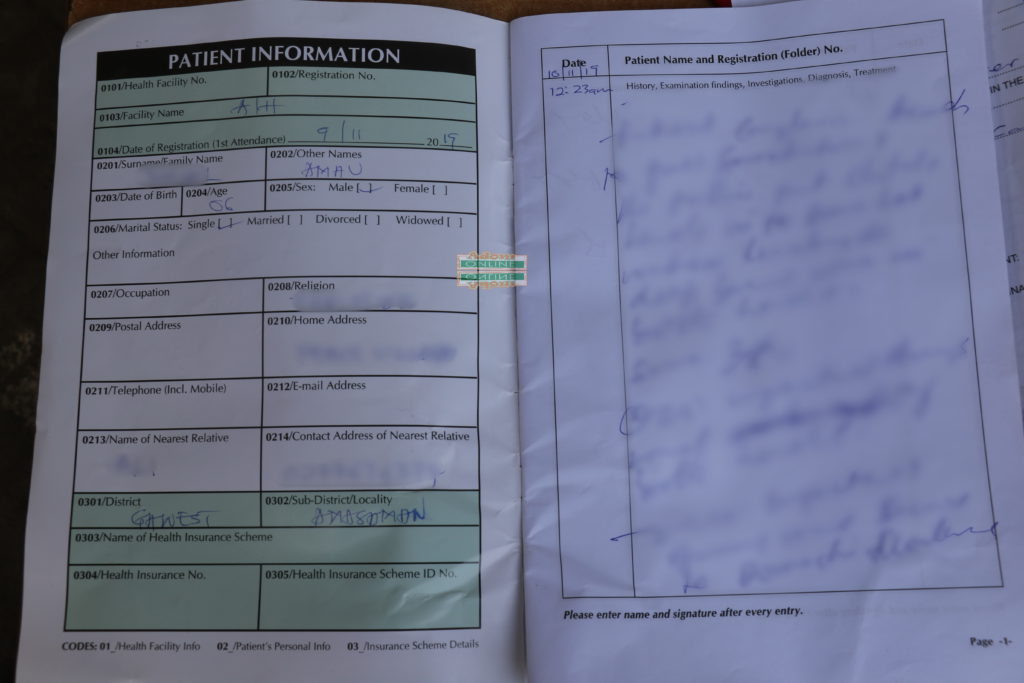 According to an eyewitness whose name was given as Kwesi, who rescued the boy from the uncompleted house where the boy was locked up in isolation from the rest of the family, it was the stench from the boy's rotten hands that caused him to break through the burglar-proof window of the building.
According to Kwasi, when he attempted to confront guardian about the condition of the child, he dashed off, leaving the area boys with no choice than to forcefully arrest him and send him to the Amasaman Police Station for further investigation.
"We have locked his uncle up at the Amasaman Police Station but we need money to treat his hands. They are getting rotten and smelly. We have been to the Amasaman Hospital, Korle-Bu including the Police Hospital but no attention was given to him and we don't have money," one of the area boys, Ernest, told Adomonline.com.
Meanwhile, the 6-year-old boy has been refused treatment at the three government hospitals for lack of funds.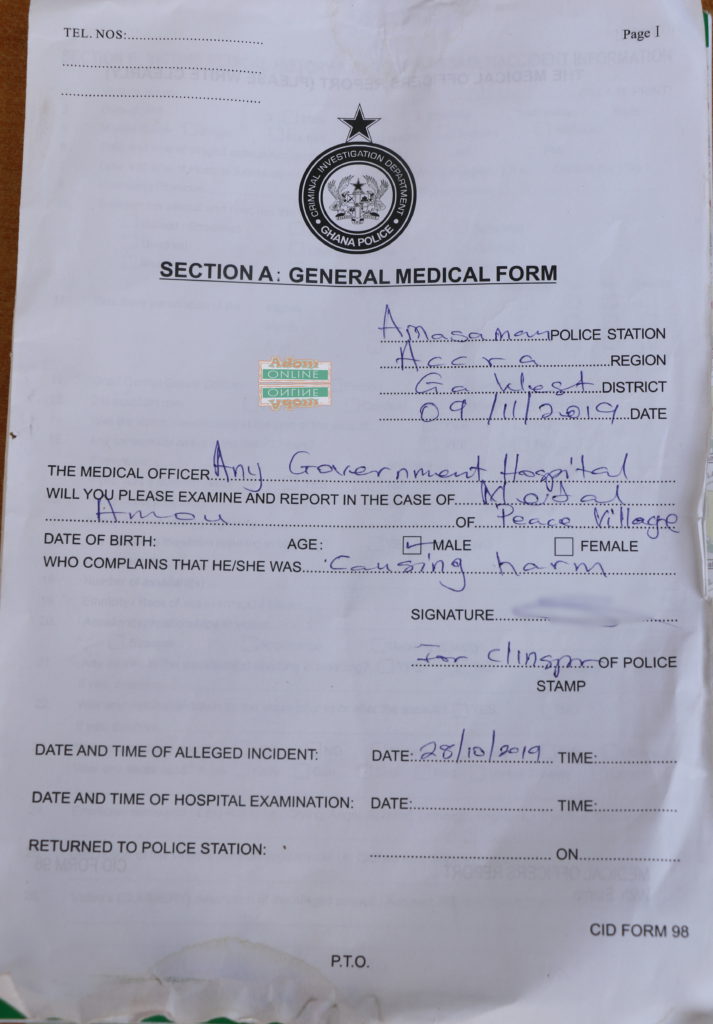 ALSO READ: Landlady weeps as tenant converts flats to hotel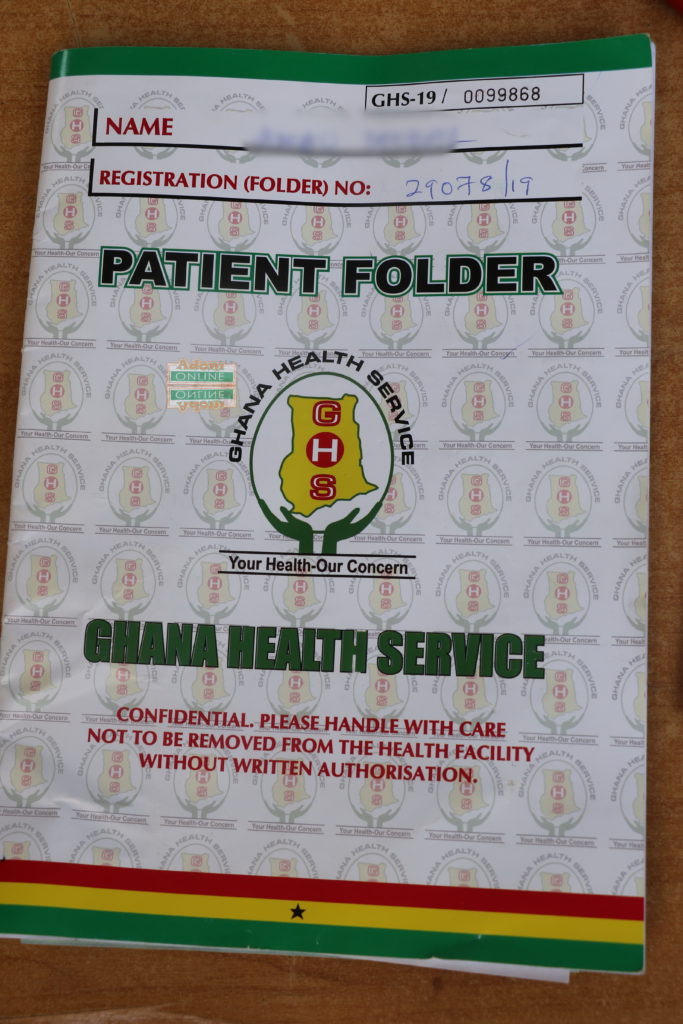 The boy has told reporters that it is his brothers who gave him food from his confined area anytime food was ready.
"He beats me anytime I am wrong but this time he hit my fingers with wood before putting them in hot water as my punishment for taking meat from the soup," he distressed boy added.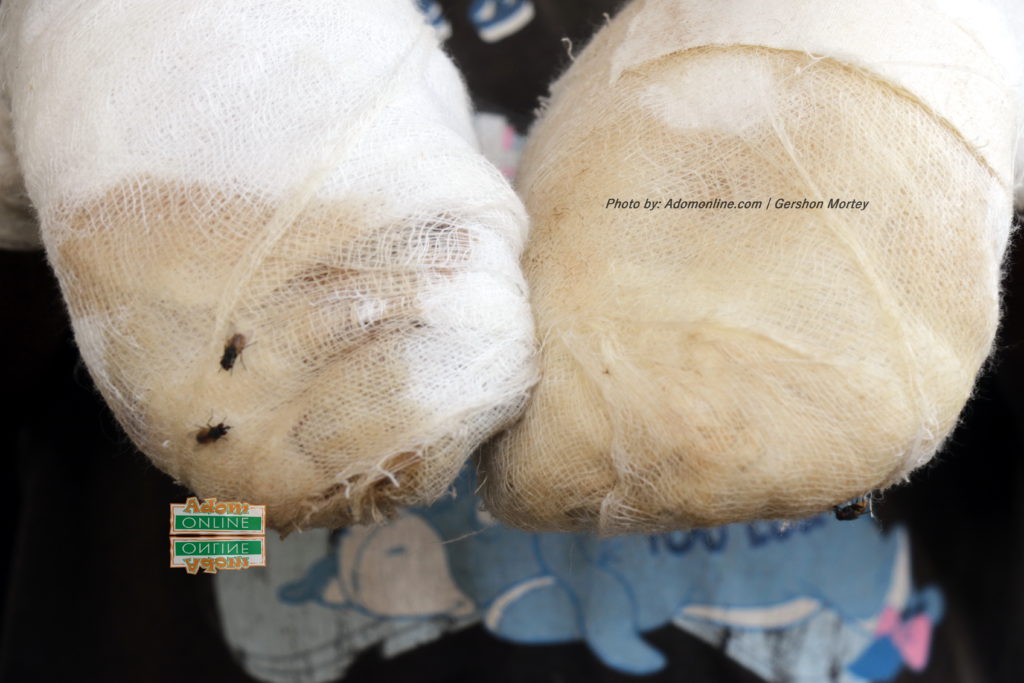 As it stands now, the boy needs funds to help him save his hands which are fast-deteriorating in condition.
Check out the video above.