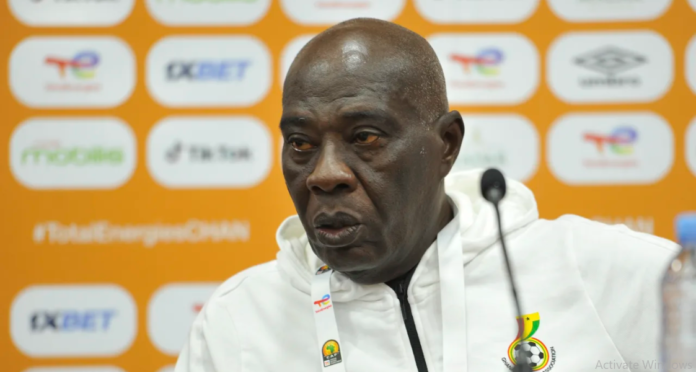 Black Galaxies coach, Annor Walker, in my is confident his team will put up a different attitude when they face Sudan in their crucial game of the 2022 African Nations Championship (CHAN).
Ghana suffered a 2-1 defeat against Madagascar in their Group C opener on Sunday at the Stade Chahid Hamlaoui.
The Black Galaxies will hope to record their first win when they come up against the Sudanese on Thursday in their second group game.
Ahead of the game, the veteran trainer says though he was unhappy with the result on Sunday, he believes the team was poised to win against Sudan to secure a place in the next round of the competition.
"I wasn't happy with my team, especially in the first half. We did not play the way we are used to. Our players were not mobile and after the changes in the second half we played better," he told the Ghana FA website.
"They were not a better side. We lost because we didn't play the way we normally play. In the second half when we made our changes you see that we dominated the game but we failed to take our chances and that caused us," he said.
READ ALSO
Walker also refuted suggestions that the cold weather conditions in Constantine may have been affected his team and added that the team will now focus and approach Thursday's game with all seriousness.
"The weather was okay compared to the previous days since we arrived in Constantine. Though it was quite cold.
"After the game, the players were really down because we lost the game. We have met as a team and I can see how focused they are on Thursday's game.
"They know what is at stake on Thursday. They are ready and their attitude will be different on Thursday," he added.
The game has been scheduled to kick off at 19:00GMT at the Stade Chahid Hamlaoui.