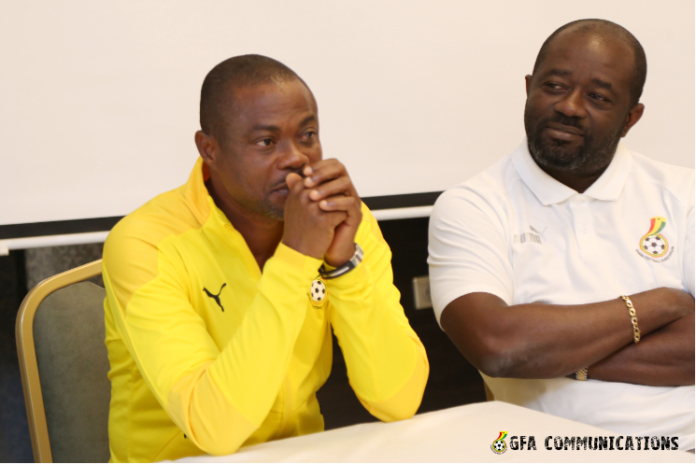 Deputy Minister of Youth & Sports, Hon. Evans Bobie Opoku, has backed the Black Galaxies ahead of their second group game against Sudan on Thursday in the 2022 African Nations Championship [CHAN].
The Black Galaxies suffered a shocking 2-1 defeat against debutant Madagascar in their opening match of the competition on Sunday.
The defeat means Ghana must beat Sudan convincingly to make it to the next round of the tournament.
In a meeting at the team's base in Constantine, the Deputy Minister assured the players that the entire country is backing the Black Galaxies to their next game.
"The Honorable Minister of Youth & Sports Hon Mustapha Ussif has asked me to encourage you to fight on and qualify for the next stage of the tournament," he said as reported by Ghana FA.
READ ALSO
"The nation is still behind you and we are confident you can make it.
"As a way of motivating you, government has fulfilled all outstanding entitlements due to the team and we are also ready to redeem all promises when you make it to the next round."
He further urged the players to put Sunday's setback behind them and focus on what is ahead of them
"Dont be discouraged. You have an opportunity to correct what happened the last time.
"The nation has confidence in you. In life we all make mistakes but what is ahead of us is most important," he added.
The game has been scheduled to kick off at 19:00GMT at the Stade Mohamed-Hamlaoui.