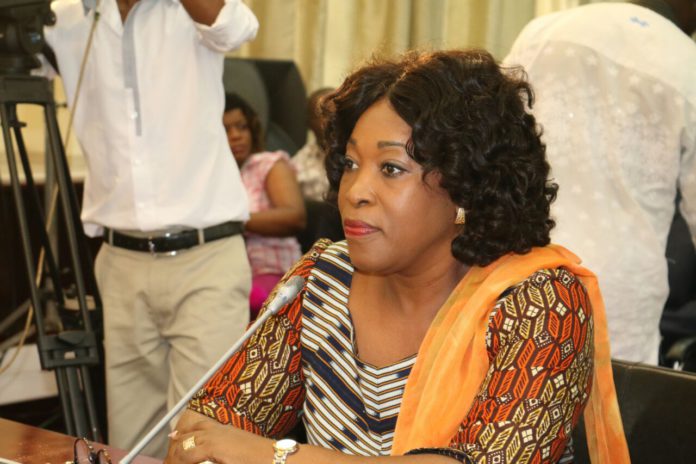 The Ministry of Foreign Affairs has set up dedicated emergency lines for Ghanaians in distress in South Africa.
This follows recent attacks on foreigners in that country.
In a statement, Ghana's High Commission in South Africa said Ghanaian nationals in distress should contact the mission on telephone number +271-234-258-47/8 for urgent assistance.
The statement also disclosed that the Ghana High Commission together with the African Diplomatic Corps have met to prevent future attacks on other African nationals in South Africa as well as the looting of property owned by African nationals.
The High Commissioner on Wednesday assuaged fears of Ghanaians in ongoing xenophobic violence in South Africa.
ALSO: Asawase NDC members to vote 'skirt and blouse' in 2020
Speaking on the Joy FM Super Morning Show on Wednesday, Ayisi Boateng condemned the attacks and said his outfit is yet to receive any information of Ghanaian casualty.
"So far, to the best of my knowledge, being in contact with the leaders of the Ghanaian association leadership, there has not been any reported attack on a single Ghanaian yet," a worried Ayisi Boateng said.
In the past few days, rioters have caused chaos in Johannesburg, South Africa's commercial capital, torching vehicles and looting shops, many of which are owned by foreign nationals.
Some South African officials have blamed criminality instead of xenophobia.
ALSO: Foreigners in South Africa deal in fake goods – High C'ssioner
South Africa's President, Cyril Ramaphosa, has condemned the looting and violence that mostly targeted foreign nationals in his country.
"There can be no justification for any South African to attack people from other countries," he said on Tuesday.
Dozens of people were arrested in Johannesburg on Monday after rioters looted shops and torched vehicles.
ALSO: Audio: Land guards assault woman at Legon
Other African governments have issued warnings to their citizens over the violence.
Attacks on businesses run by "foreign nationals are something totally unacceptable, something that we cannot allow to happen in South Africa," Mr. Ramaphosa said in a video posted to Twitter.
"I want it to stop immediately," he added.
Source: Myjoyonline.com