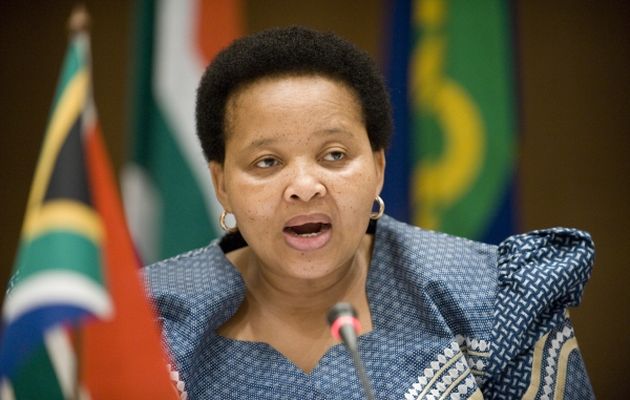 Most foreigners trading in South African are dealing in "fake goods", the South African High Commissioner to Ghana Lulu Xingwana has claimed.
She said foreigners bring in fake rice, mayonnaise, others from Somalia, which are poisonous, and end up harming the poor because of its cheap pricing.
Speaking to Naa Dedei Tettei on Starr Today on Starr FM Wednesday, she alleged " the fake products that they are bringing into the country. They [police] go and search these places, many of them attack our police. It's a very complicated problem. When our police come to this business and search and look at what you are selling, what you are doing, they take out a gun and shoot."
"It has happened, and here they find a lot of guns. What are you doing with guns when you say you are selling rice in this shop?" she quizzed.
She added: "but there are people who bring fake food, fake mayonnaise. Two weeks ago, the police were in Johannesburg and they were attacked so much with guns and they had to withdraw.
"Fake goods are actually destroying our economy. People cannot bring fake goods and sell them in the streets of Johannesburg and the police don't act. Foreigners that are doing the fake business. People will bring these things from Somalia. Some of these things are poisonous. Poor people do not know because they are cheaper. Then they will buy and get sick."
Madam Xingwana however noted that calm has been restored to hot spots of the attacks, charging African countries to create opportunities for the nationals.
She said "whether you are poor or not poor, there is no excuse to kill, there is no excuse to be involved in violence and all these thing. So we have a responsibility all of us to fight the poverty in the first place and create opportunities for our people."
"Secondly, South Africa is doing everything to stop this violence. Even South Africans have been attacked and killed. Police have been deployed in hot spots in South Africa where these things are happening and it's quiet for now," she ended.
Source: Starrfm.com.gh