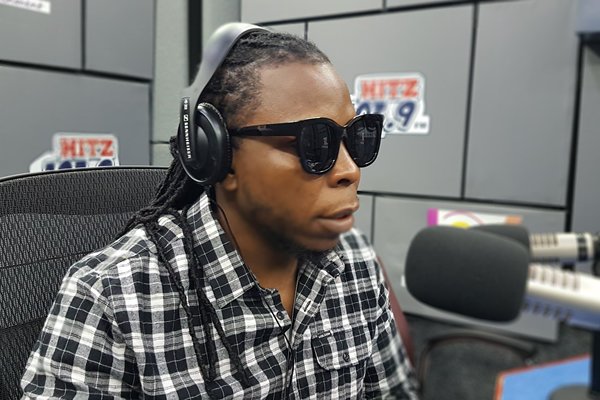 Rapper, Edem, has expressed his displeasure at the ban on celebrities from endorsing alcoholic beverages and has asked the relevant authorities to reverse the decision.
According to him, celebrities were making big money through endorsements for alcoholic beverage companies until the ban came into place.

"Nothing is working in the entertainment field and the main problem is because the government has banned alcoholic beverage producers from sponsoring events and also stopped celebrities from endorsing alcoholic beverages which is so wrong.
READ ALSO: Make laws to control 'wee' if govt intends decriminalising it – Ponobiom

"It is pointless to say that because we are celebrities, we should not endorse an alcoholic product. The companies have stated that the drink is for people above 18 years so how is the celebrity influencing underage people? They should kindly allow us to stay in business because the shows are not a lot," he said in an interview with Graphic Showbiz last week.

In 2015, the Food and Drugs Authority (FDA) banned celebrities from advertising alcoholic beverages. The FDA said at the time that the ban was not only in adherence to a World Health Organisation policy but was part of efforts to protect children and prevent them from being lured into alcoholism.

The Deputy Chief Executive Officer of the FDA at the time, John Odame Darkwa, told Adom FM that research conducted by the World Health Organisation had revealed that alcohol-related diseases among children were on the rise and attributed the development to the continuous involvement of celebrities in advertising alcoholic beverages.

He stated that underage fans of celebrities were easily convinced to practice what their icons did or said so celebrity endorsement for alcoholic beverages was dangerous.
ALSO READ: Nigeria has more opportunities than Ghana – Actress Beverly Naya
However, Edem said the ban's negative impact was not only felt in reduced incomes for celebrities but entertainment events were also suffering.

"These alcoholic beverages played a major role by sponsoring these big events but now there is a ban on it. The decision is so wrong and has to be checked as soon as possible," he said.

Away from his issues with the ban, Edem also explained why he hardly splashed his family all over social media saying he was the star and not his family.

"I am not against celebrities flaunting their family on social media but they should be known for something special.

"If my daughter tells me she wants to be a celebrity, I will put the measures in place for her to be but I do not want her to be known because of me. People should be known by their own potentials and talent," he said.

Edem, who is preparing for the third edition of his Edemfest which will come off from Friday, November 1 to 3, said he was putting finishing touches to his upcoming album which should be ready by the end of this year.

The album, according to Edem, would feature some A-list artistes such as Sarkodie and Stonebwoy.
Source: graphic.com.gh