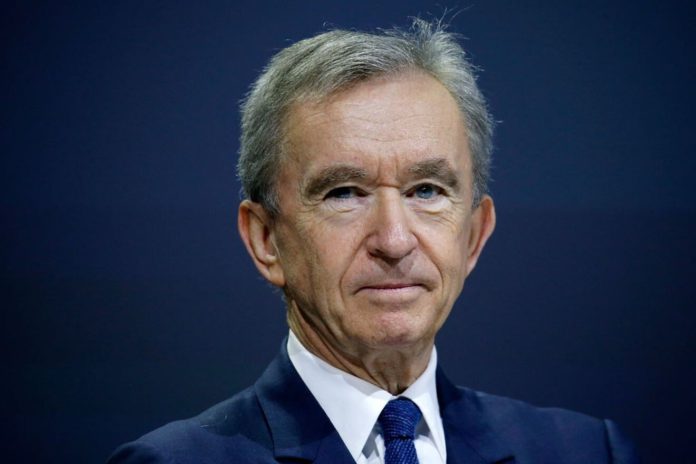 You might not have heard of him, but Bernard Arnault is the richest person in the world.
The Frenchman has a personal wealth of 176.6 billion dollars according to the Forbes ranking, although on Tuesday he had a day to forget, losing 11 billion dollars.
Arnault owns the LVMH empire, which owns some 70 fashion and cosmetics brands such as Louis Vuitton, Sephora, Moet & Chandon, Christian Dior and more.
In 2021 he added the jewellery store Tifanny & Co, which he bought for 15.8 billion dollars, and he also acquired the Belmond hotel group in 2019.
Despite being the richest man in the world, he is not well known to the general public. He is called "the silent owner of luxury" because of the privacy with which he leads his life.
The 74-year-old narrowly surpasses Elon Musk in wealth, as the South African has a fortune valued at $146.5 billion.
How Bernard Arnault lost 11 billion in a single day
But although Arnault is doing very well in business, on Tuesday he suffered the remarkable setback of losing 11 billion dollars in a single day.
The reason, according to Bloomberg, is that his LVMH shares fell 5% on the Paris stock exchange.
A Morgan Stanley analyst, Edouard Aubin, noted that the drop came as attendees at a luxury conference in Paris saw a "relatively more subdued" performance in the US.
As a result, LVMH shares fell across Europe and further declines were not ruled out for Wednesday.
Analysts at Deutsche Bank said the slowdown in the US is a "recent concern" and as a result, investors are more cautious.
"The luxury sector remains a crowded long for many investors, with the sector's premium to the market at historically high levels," the analysts said.
In addition, Wall Street and other European stock markets are experiencing a negative day on Wednesday.