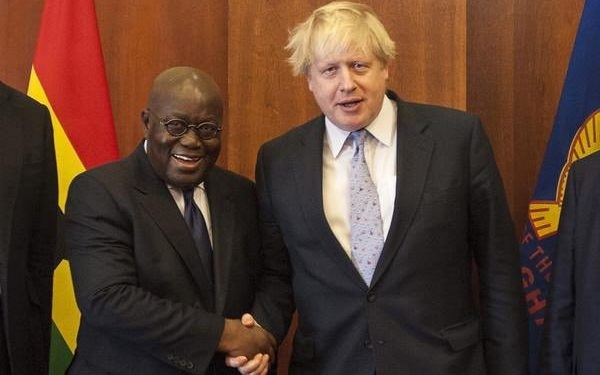 President Akufo-Addo has revealed that his 'Ghana Beyond Aid' policy was misunderstood by some world leaders when news of the policy first got to them.
The President made this revelation while addressing a select number of Africa's political, traditional and business leaders in a United Nations  Development Programme (UNDP) High-Level Dialogue at the Kempinski Gold Coast Hotel, on Thursday, November 7, 2019.
The programme was themed, 'Africa's Money for African Development: A Future Beyond Aid.'
"When I started the 'Ghana Beyond Aid' policy, a lot of people that I met were nervous and asked if I was preaching an anti-foreign, anti-European and anti-white doctrine," the President revealed.
READ ALSO
"I remember the first time I met the president of the European Commission, Jean-Claude Juncker, that was his question but I told him it wasn't. Rather it was about making policies and using our resources to enable us to stand on our own feet," he explained further to Mr Juncker.
President Akufo-Addo said he allayed the fears of Mr Juncker that there was nothing in it that is meant to be hostile towards those that are investing in our economy and wanting to help us develop," President Akufo-Addo said.
The 'Ghana Beyond Aid' policy by President Akufo-Addo has gained global attraction, as the UNDP has adopted it for its policy direction for the entire African continent.
The two-day conference, saw over 200 delegates across the world gather in Accra to discuss issues affecting Africa's development.
The two-day conference, which saw over 200 delegates from across the world, sought to explore ways in which Africa can optimize the use of its own resources, creativity and innovation to effectively finance its development.
And also examined the future of development in Africa and how the continent was to capitalize on the implementation of the Africa Continental Free Trade Agreement (AfCFTA).