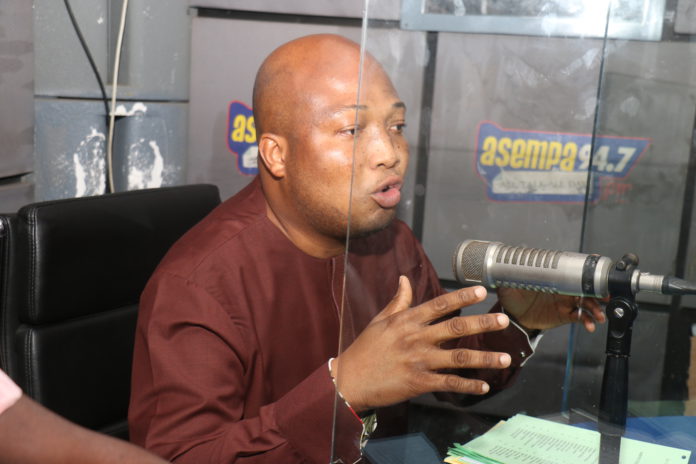 Ranking member on Parliament's Foreign Affairs Committee has questioned why Ghana's presidential jet was flown non-stop to France for a flight time of over six hours contrary to claims that the aircraft is unable to fly long haul.
According to Samuel Okdzeto Ablakwa, the flight happened days before the visit of President Akufo-Addo to the Netherlands and France.
Government explained that due to safety concerns, the presidential jet is not safe for the President when he is embarking on long journeys. Defense Minister, Dominic Nitiwul, also told JoyNews months ago that the jet is due for repairs.
However, speaking on The Pulse with Blessed Sogah on Wednesday, September 7, 2022, the North Tongu Member of Parliament said his information points to the fact that the President travelled in a separate flight to France. But an undefined person used the jet in France, the same location the President was headed for a state visit.
In a post on Facebook, he asked for "urgent and important clarifications on the following":
1) Who used the presidential jet to France and what is the purpose of the trip?
2) Why did government not pursue judiciousness and frugality by harmonizing both travels to save taxpayer funds, particularly in this period of IMF bailout economic crisis, especially considering that the Presidential Jet flew to the same enclave within the same week of the President's travel?
3) Will President Akufo-Addo exhibit some modicum of prudence and respect for his pledge to protect the public purse by returning home on the 10th of September, 2022 aboard Ghana's Presidential Jet or the wastefulness will continue with the apparently needless multiple opaque flight arrangements?