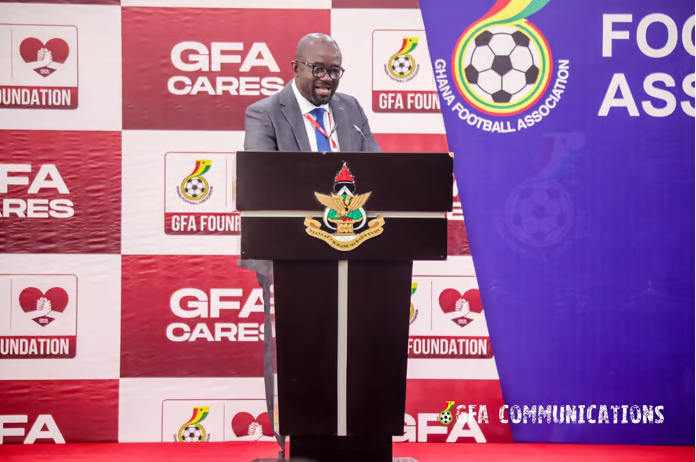 Ghana Football Association (GFA) President, Kurt Okraku has called for adequate preparations ahead of the 2023 Africa Cup of Nations (AFCON) tournament.
Ghana booked a ticket to compete at the next AFCON on Thursday evening after the Black Stars defeated the Central African Republic 2-1 at the Baba Yara Sports Stadium.
Speaking to the playing body following his visit on Tuesday, he lauded the players for the qualification.
"On behalf of the Ghana Football Association, I want to thank each one of you. From the head coach, the entire technical team, the captain, and the rest of the playing body, I thank you. We have made it and it's a big plus for us.
"This is not the first time w have made it to the AFCON, but we needed to get Ghana there and we are in. Ayekoo," Kurt Okraku said as quoted on the website of the GFA.
According to the GFA boss, Ghana must prepare well and do better at the 2023 AFCON than how the national team fared at the last continental tournament.
"Some few months ago, we were at the AFCON, it didn't work and we said to ourselves, we would want another opportunity to make it work. You have made that opportunity come to us so we have an opportunity to go to the AFCON to make it work''.
"Let's keep that in mind, we have to go to the AFCON and make it work. Today, let's enjoy it because we have made it. Beyond today, let's start to think and look at the bigger picture," Kurt Okraku said.
READ ALSO