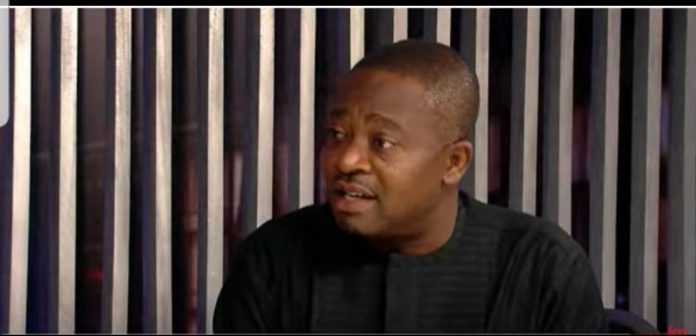 Chief Executive Officer of the Association of Ghana Industries, Seth Twum Akwaboah, has revealed that the past year was tough for Ghanaian industry operators.
According to him, the Russia-Ukraine war that began in early 2022 had a negative impact on the industries and economy.
"In early 2022, we got hit by the Russia-Ukraine war which made everything spiral out of control. The cedi depreciated very fast, rise in inflation, an increase in fuel prices, cost of production was very high. So 2022 was a tough year. It got to a point people were losing hope."
Speaking in an interview on Adom TV Badwam, he explained that industries had to focus on survival rather than expanding businesses.
 "Industries are businesses. They are always very creative. One, you think of survival first and then you think of growth. Sometimes you put growth and expansion aside. What you think of is survival. What do I do to keep my workers, suppliers, and customers? Survival is very important. So in hard times, you cut off growth. So really industries don't grow, they don't employ more people, and they don't expand. They reduce their cost to be able to stay afloat. So that's one thing they did. Again they negotiate with customers on price adjustment to stay in business and workers on wage increase."
Mr Twum Akwaboah said manufacturing industries did not experience significant growth in 2022.
He also disclosed that manufacturing industries for the past nine years were faced with stunted growth.
 "Even though there is more importation, some local industries are operated but there are some indicators seen. For instance, with manufacturing industries, growth has become stunted. We are not growing. If we look at the past nine years, the growth rate in manufacturing is just about 4%. And that's not good enough."
He added that Ghana has a labour force that can help increase the growth rate of manufacturing industries.
"With the population and number of graduates from our tertiary institutions annually which is about 200,000, and the growth in manufacturing hovering around 4% for the past nine years means there is something wrong. There is the need to work on that so we can catch up."
"When there is more local production, it creates more jobs, it adds more to taxes and creates opportunities for expansion and stabilizes your currency."
He commended the government for policies and measures put in place to reduce the importation and expansion of local industries.
Meanwhile, in the 2023 budget, the government stated there will be a 50% cut on imports by public sector institutions that rely on imports either for inputs or consumption.
Also to promote exports, the government will also expand local productive capacity and encourage the consumption of locally made products.