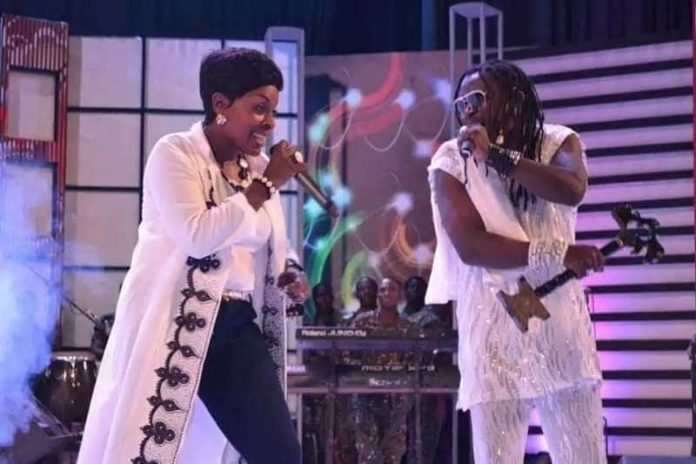 In 1992, the concept of Nakorex as a group came into existence. The group was made up of three members-Amandzeba Nat Brew, Akosua Agyapong and Rex Omar.
Mr Omar was married, hence this paved the way for Mr Brew and Ms Agyapong, who were both single, to start a whole love life of their own.
They attained household names with their roles in the highlife history of Ghana during the mid-1990s by playing lots of shows both home and abroad. They had four children before they both signed their divorce papers.
SEE THIS: Town Hall meeting: Ask Allah for forgiveness-Mzbel mocks Bawumia
In an interview on Personality Profile on Joy FM some years back, Mr Amandzeba said his failure to call his wife for 10 days, whilst on a trip to the United States of America caused his 10-year-old marriage to hit the rocks.
"I went to the United States during Christmas. That was about 12 years ago. If you went to the States and you are trying to call back home [and] the lines are constantly engaged for 10 days that is the big deal," the veteran musician narrated.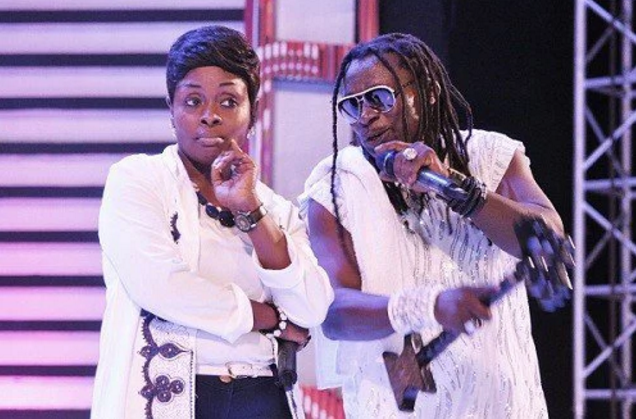 According to Mr Brew, although they had been together for more than 10 years, he never thought 10 days without a call would have a negative effect on his marriage.
But Ms Agyapong, speaking to Delay on the 'Delay Show' over the weekend told her side of the story.
ALSO SEE: I never promised to marry Queen Peezy – Patapaa clears the air
According to her, though she hasn't regretted divorcing him, she doesn't think not calling her in 10 days would be liable to dissolve an over 10 years of marriage.
This was what Ms Agyapong said about the divorce experience:
"We were married for over 10 years and had four children and you think I would easily call for a divorce because I didn't hear from him in 10 days? Then it means I am a mean person. Even though I haven't regretted leaving him I would only say the marriage didn't go well for us," Ms Agyapong said.
She further explained that "it was written for us to connect that way. I truly loved him and it wasn't a nine-day wonder."
Source: Adomonline.com/ Dennis Adu/ dennis.adu@myjoyonline.com