Writing with your mouth may not sound the easiest thing to do but that is the predicament of 20-year-old Esther Gabbah.
She was attacked by measles at age five and got paralyzed from the shoulders down through an injection and her life would never be the same again.
ALSO READ: Photos: Ejura Woman gives birth to siamese twins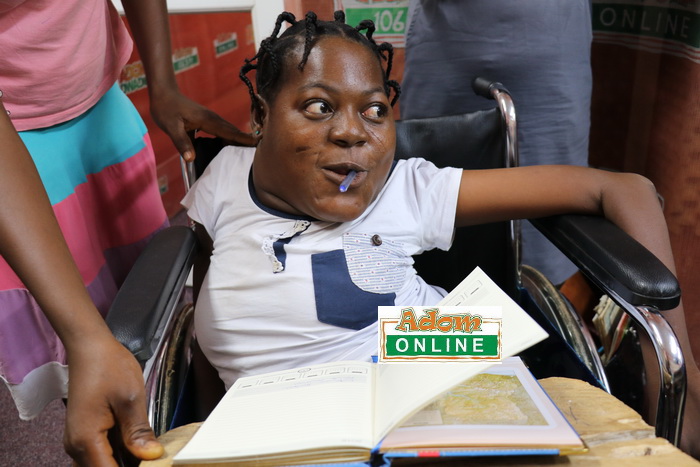 This notwithstanding, Esther still persevered and was one of the 10 candidates from Anyinabirem D/A Junior High School (JHS) in the Amenfi Central District of the Western Region who wrote the just-ended Basic Education Certificate Examination (BECE).
She wrote the papers, holding the pen in her mouth and aided by a table made by her father.
Headmaster and teachers of the school described Esther as a sincere student who always scored above 70 percent marks in all exams.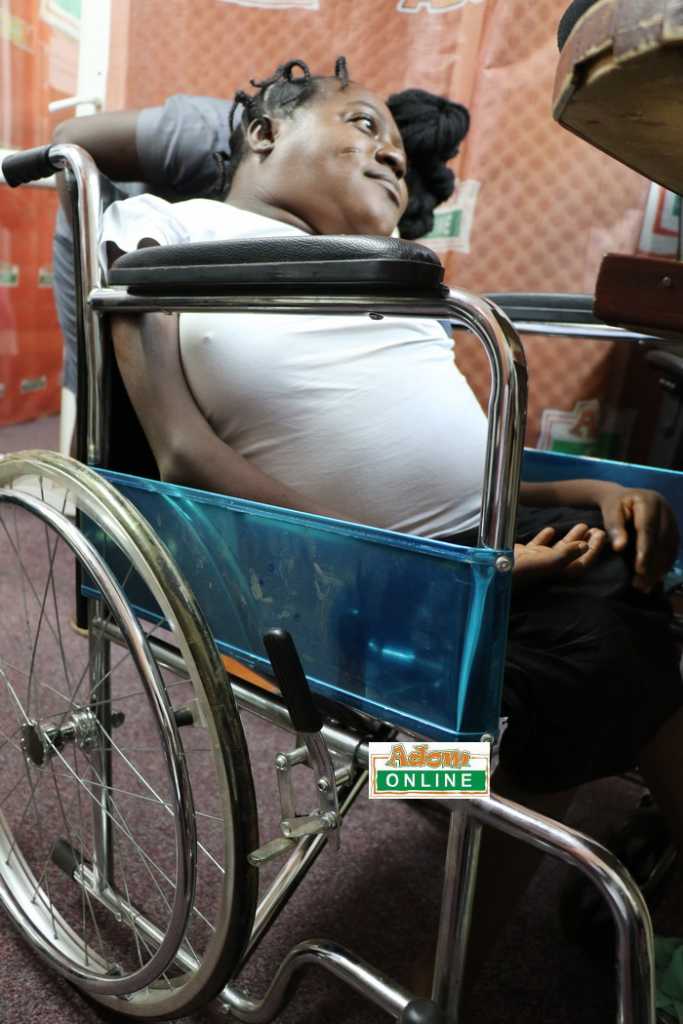 ALSO READ: Minority boycotts Ghana Card registration exercise for Parliament
"We defied all odds to ensure she writes the BECE because she is a brilliant student" a teacher told Adom FM.
Speaking on Adom FM's morning show Monday, Esther Gabbah said  sh does not believe her disability should be an impediment to her success.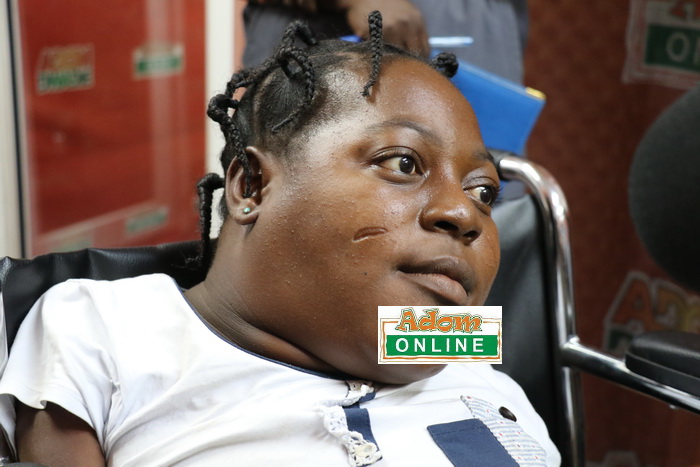 She is hoping to pursue higher studies to fulfill her dream of becoming a journalist in future.
"Though I'm disabled, my mind functions very well so I believe I can do anything if I put my mind to it", she stressed.
ALSO READ: Kwabena Yeboah debunks GFA boss appointment
Esther Gabbah was grateful to her family who has dedicated their time and money to ensure she gets the best in life.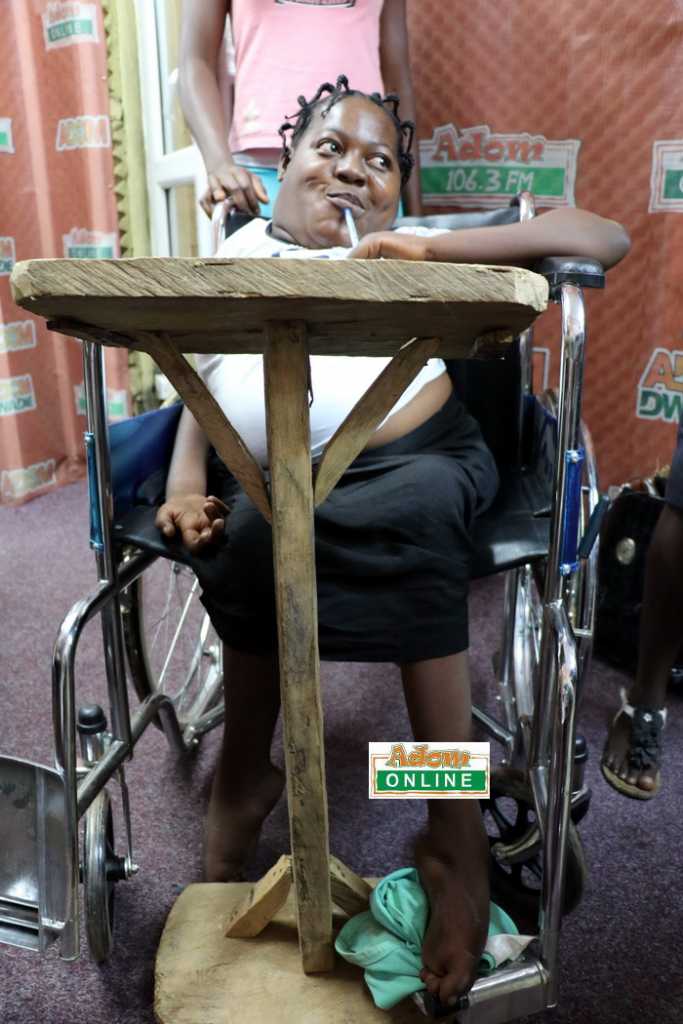 Mr. Gabbah who is surprised at the progress of his daughter was thankful to God for how far they have come.
He recalled those days when a local doctor said she would never be able to write again and Esther would cry her heart out.
Later, Mr. Gabbah said with the help of some white doctors, his daughter was admitted to a primary school and that changed the course of her life forever.
ALSO READ: I will fulfil all my campaign promises – President
"Esther with the strength of her willpower started using her mouth to hold the pen and write. She is very studious and always scored good marks in her school exams", the father said.
Mr. Gabbah is therefore appealing for support to buy a new wheel chair for Esther to make life more easier and enjoyable for her.