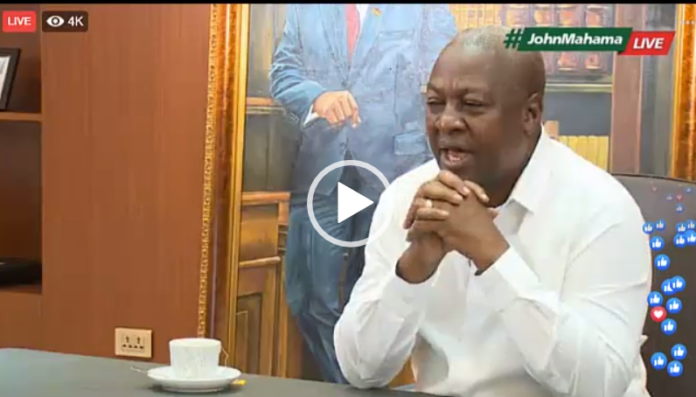 Former President John Mahama has described the path chosen by the Akufo-Addo-led government in cleaning-up the Ghanaian financial sector as a chaotic path.
"Was the revocation the best option at this circumstance or there was no option? Our Central Bank chose the chaotic situation with accompanying huge debt where the government has no clue on how to clear it," he said.
According to Mr Mahama, the State could have explored alternatives that could have reduced the burden and despondency that have affected customers and employees of some financial institutions in Ghana.
ALSO: Six immigration officers honoured for rejecting bribe, arresting fertilizer smugglers
Addressing Ghanaians in his maiden Facebook live encounter, Mr Mahama gave the assurance that a future National Democratic Congress government will adopt more effective and efficient measures for the financial sectors.
"Revocation of licenses would have been the last resort and not the first resort. No country is immune to crisis in the financial sector, "he said.
ALSO: UEW impasse: We were naïve – Avoke apologises, begs for Napo's intervention
The Bank of Ghana on Friday, August 16, 2019, revoked the licenses of 23 savings and loans companies and Finance Houses after a similar action a year ago.
Source: Adomonline.com | Gertrude Otchere