Afrobeats singer, Fantana wasn't telling lies to the public when she confessed to not knowing how to cook.
The budding act, who appeared on the music scene not long ago, said on Daybreak Hitz on Hitz FM that she has never cooked in her life because she has sisters and even her mum does the cooking all the time.
Influenced by Western culture, the Rufftown-label-signed musician said attending to the kitchen wasn't part of her upbringing.
RELATED: Fantana is now learning how to cook – Wendy Shay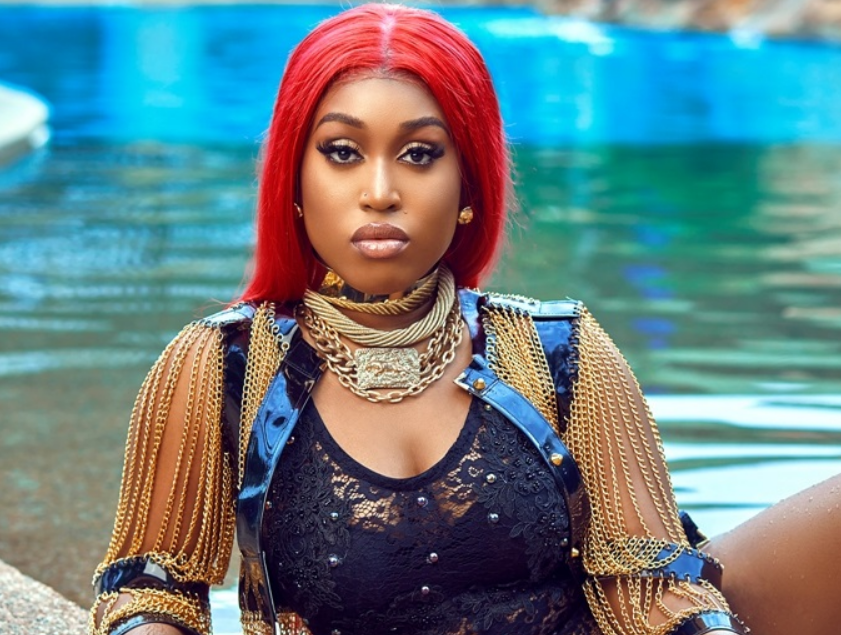 Her label mate, Wendy Shay promised to teach her how to cook but in a latest video going viral on social media, Fantana burnt plantain she tried her hands on.
It is unclear if Wendy was the one teaching her how to do it but Fantana looked excited that she was picking up.
After destroying her friend's kitchen, Fantana said "all I wanted to do was fry plantain for everyone" but no one wanted to eat my [burnt] plantain so "I ate it myself."
MORE: I can't cook but I can drive you crazy – Bullet's new girl
For critics who lambasted her for failing, she responded by saying, "well, at least I tried."
Check the video above: