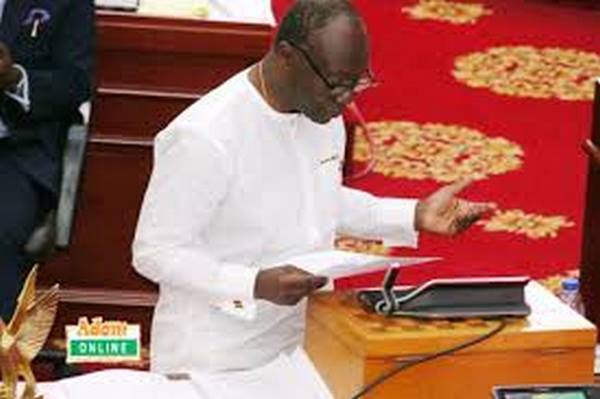 The Finance Minister, Mr Ken Ofori-Atta, has been described as the worst minister Ghana has ever had.
The Deputy Minority Chief Whip in Parliament and Member of Parliament (MP) for Banda constituency, Ahmed Ibrahim, believes Mr Ofori-Atta must be blamed for the poor performance of some MPs.
To him, the Finance Minister has failed to discharge his duties by failing to disburse funds such as the MPs Common Fund for the development of their various constituencies.
ALSO: Audio: Check out 10 best performing MPs
"The Finance Minister to me has been the worst minister we have seen so far. This Finance Minister has never been to any election before and so does not see the need to release funds to develop the country.
"Ken Ofori-Atta is the midfielder and so if he fails to distribute funds all the other players will be idle and that's the cause of the poor performance of some MPs we seeing now. You always tell us the economy is booming but he fails to pay MPs Common Fund and other important things. Then it means Common Fund is no more common," he stated.
He was speaking on Adom FM's morning show Dwaso Nsem, Tuesday.
ALSO: 1V1D brouhaha: Government must swallow its pride and listen to voices of reason – NDC
Mr Ibrahim's comments follow a survey conducted by the Political Science Department of the University of Ghana.
The survey report said 42.6% of the respondents were ready to retain their lawmakers with 7.9% of the respondents still undecided.
According to the findings of the study, the Education Minister, Dr Mathew Opoku-Prempeh topped the list of best performing ministers on the basis of policy and delivery, competency and hard work.
Mr Ken Ofori-Atta, Finance Minister and Mr Dan Botwe, Minister of Regional Re-Organisation and Development were bracket seventh with 1.7 percent.
READ: Photo: Liberia's ex-president gets Katanka car
But, Mr Ibrahim is pointing accusing fingers at the Finance Minster for failing to perform which to him has generally affected all the ministers and the MPs.
The President, the Deputy Minority Chief Whip said, has become very unpopular because of the role of the Finance Minister.
He opined that Mr Ken Ofori-Atta is only wasting State resources instead of helping with tangible achievements.
Source: Adomonline.com | Dorcas Abedu-Kennedy