Former Liberia president, Ellen Johnson Sirleaf has become one of the many prominent people to own one of the vehicles made by Ghanaian automaker, Kantanka Automobile.
Sirleaf, the first female president in Africa, bought herself one of the saloon cars in the company's line named Kantanka Mensah.
READ ALSO: Photos: Check out first musician signed onto Ebony's father's record label
A photo of the newly acquired car shows the Kantanka Mensa has already been licenced with the registration number EJS-1.
The EJS plate is a customised registration for the former president using the initials of her name.
The photo of the sleek-looking car was shared on social media by the Chief Executive Officer of Kantanka Automobile, Kwadwo Safo Jr. "@kantankaautomobile Mensah.
ALSO READ: South African singer commits suicide
Former President of Liberia is a proud owner a Kantanka Mensah. Thanks for believing in Africa your excellency," he captioned the photo on Instagram.
Earlier, Kwadwo Safo had shared a photo of Johnson Sirleaf with the caption: "Team Kantanka led by the General Manager Mr Kujoji poses with former President of Liberia Her Excellency Ellen Johnson.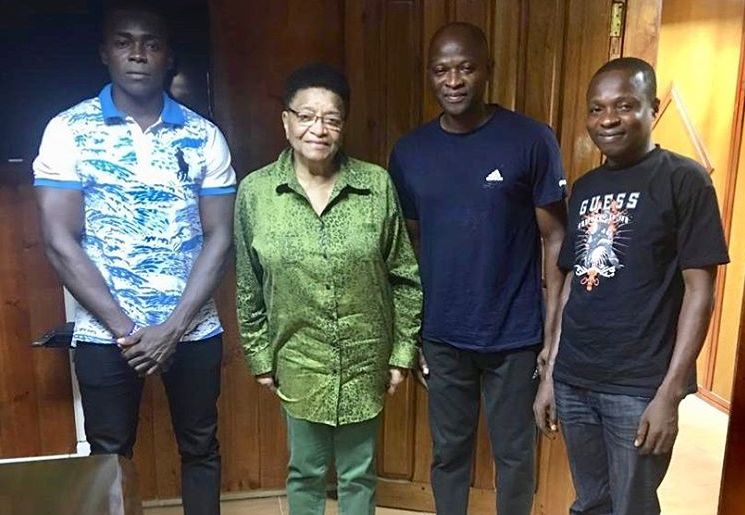 She is enjoying her @kantankaautomobile Mensah."
Source: Yen.com