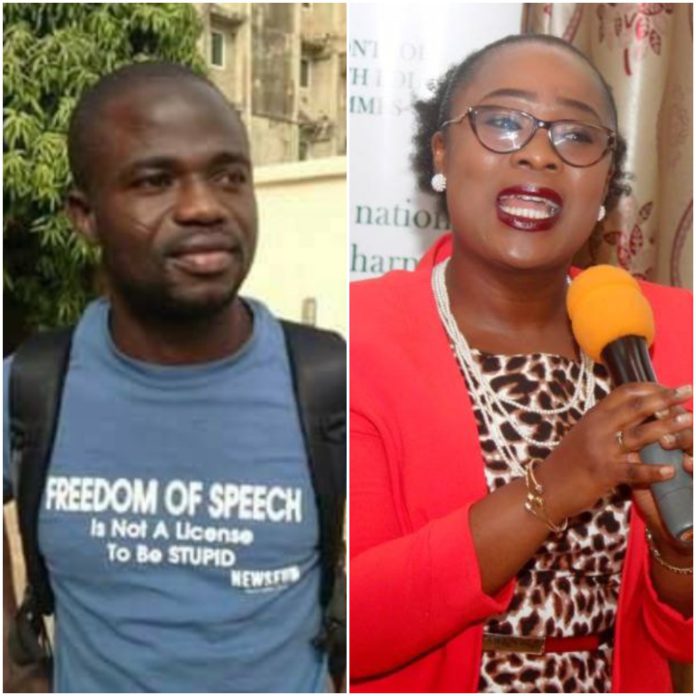 An Accra High Court, General Jurisdiction 5, this morning threw out an application by lawyers for the embattled Food and Drugs Authority (FDA) lawyer against Manasseh Azure Awuni.
Lawyers for Cynthia Dapaah-Ntow wanted to the court to dismiss all processes so far filed on behalf of Mr Awuni claiming he used "care of" in providing his residential address, meaning he did not comply with the law requiring a Defendant in a suit to provide his residential address.
Lawyers for the 1st Defendant led by Samson Lardy Anyenini argued against the motion, saying it was about the 3rd frivolous attempt by the Plaintiff to abuse the court process and delay the case.
He insisted that once the Plaintiff has not tried to serve any process on his client and was told anything to the contrary, the move was only a ruse to further delay the case and the broadcast of "returned bribe" investigative documentary.
In dismissing the application, which is the 3rd since the case was filed, the court found the development to be strange since Plaintiff has so far not encountered any problems serving all processes or documents on Mr Awuni.
The court stressed that the Plaintiff didn't provide any evidence to prove that any court bailiff went to the address to serve a process and was not successful.
Madam Dapaah-Ntow's lawyers refused to argue their application for injunction which has been pending since December 2020 and pleaded with the court to allow them file some other process because of the dismissal of their application today.
They intimated appealing today's ruling but the court told them there was nothing presently stopping the case from going on, warning that cost will be taken against the Plaintiff next time for delaying the case.
They were given seven days to file a supplementary process they pleaded for while the case has been adjourned to 9th February 2021 at 9am.
FDA's lawyer Cynthia Dapaah-Ntow sued Manasseh Azure and two others last year alleging she has been defamed and is seeking to stop the broadcast of the investigative piece, "the returned bribe".
In the documentary, she was heard on tape demanding bribe from COA FX manufacturer, Prof. Ato Duncan.