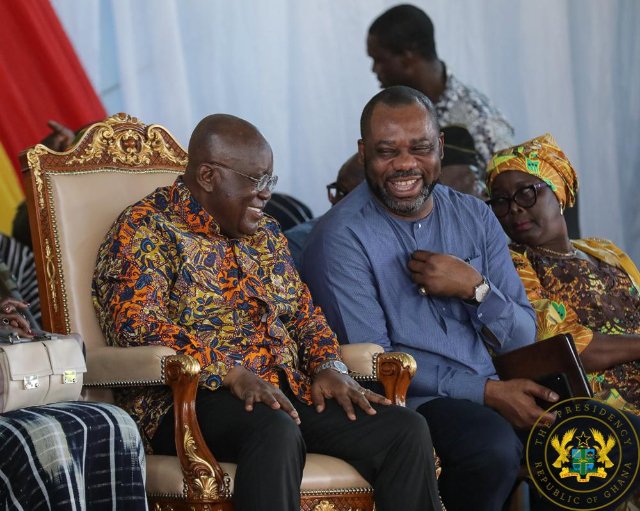 Energy Minister, Dr Matthew Opoku-Prempeh, has reiterated his resolve to consolidate efforts at ensuring power stability for industrial and residential use. 
This, he says will further cement the New Patriotic Party government's position as the best managers of all sectors of the Ghanaian economy.
The Minister said a nation that seeks to maximise the aspirations and talents of its people has a duty to provide the power sector with all the support it deserves to ensure it is resilient and reliable.
Speaking at the commissioning of the 161kv Accra Central Bulk Supply Point (BSP) at Adabraka, Accra, on Tuesday 13th June 2023, the Minister said since assuming office in in 2017, President Nana Akufo-Addo's government has worked assiduously to ensure that there is a robust power sector.  
This BSP comes on the back of that of Kasoa and Pokuase
"The Accra Central Bulk Supply Point that we are commissioning today comes on the back of the establishment of the Pokuase and Kasoa BSP in October 2021 and June 2022 respectively."
"These projects have brought immeasurable relief to their catchment areas by addressing low voltage and power outage challenges caused by increasing domestic and industrial demand," he said
"We are all witnesses to the dark days of dumsor barely a decade ago, and the effect it had on our lives. Most certainly, Ghanaians do not want to return to those days, and this government will ensure just that," he said.
He continued "Beyond the BSPs, the national transmission backbone under construction from the coast to Bolgatanga had a gap between Kumasi and Kintampo as outstanding works, which have since been completed."
"In addition to this is the Tema to Accra transmission line upgrade project to accommodate an increase from 161KV capacity to 330KV capacity, which has also been completed. In power generation, transmission and distribution, we continue to pursue investments and reforms towards achieving His Excellency the President's vision for this crucial sector."
The Minister further assured that he, together with stakeholders, will continue to ensure reliable power infrastructure to meet the nation's growing demands.