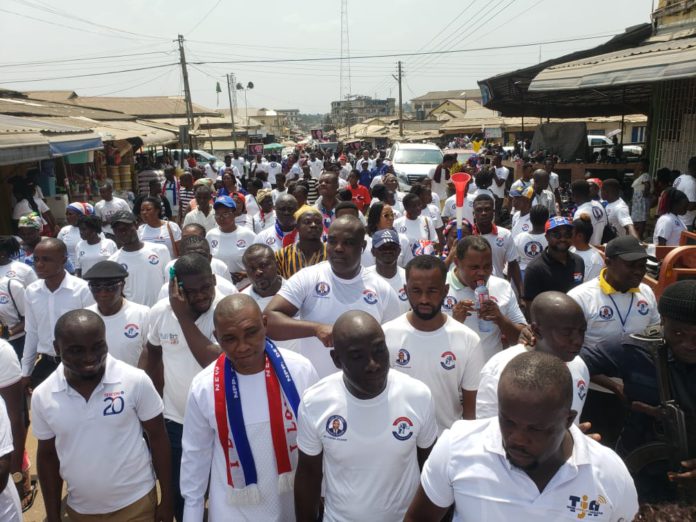 New Patriotic Party (NPP)'s Member of Parliament for the Tarkwa-Nsuaem constituency has successfully picked his nomination forms to contest the party's parliamentary elections a second time.
Hundreds of party supporters and some constituency executives who escorted Mr George Mireku Duker joyfully cheered him over his decision to seek re-election.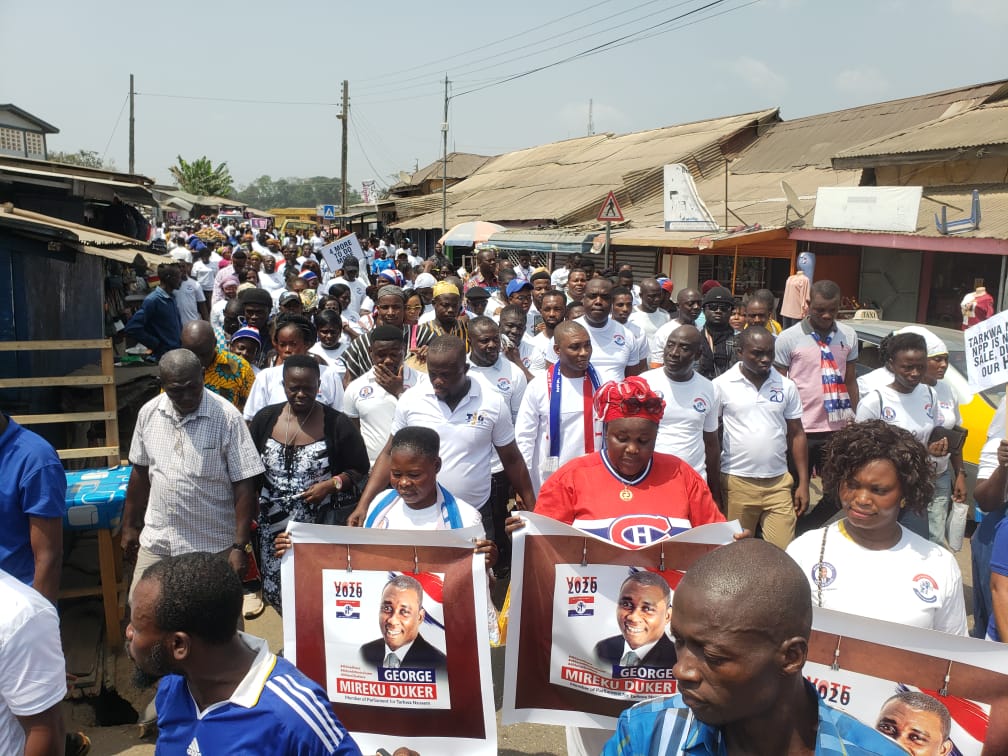 The party's primaries is scheduled to take place on April 25, 2020.
ALSO READ:
The delegates who acknowledged the MP for his hard work and dedication to the constituency pledged their utmost support to retain the MP.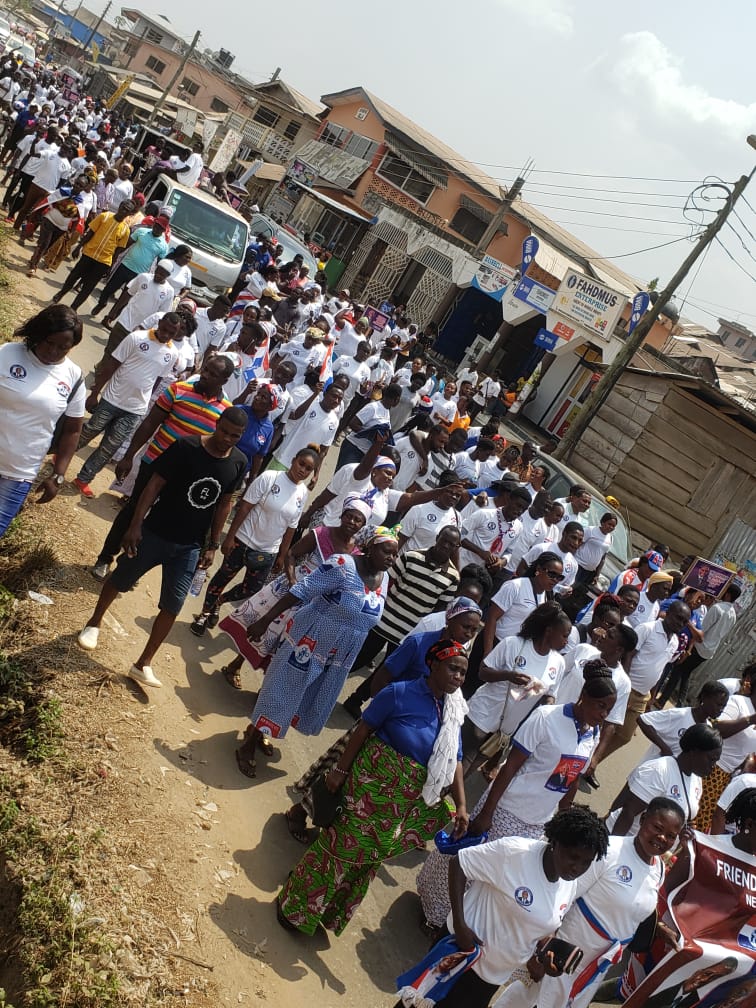 Mr Mireku Duker in return thanked the constituents for their support and promised to 'do more' for the constituency if voted into power again.
Mr Duker became MP for the area after he polled massive votes in 2016 beating the longest-serving MP, Mrs Eugenia Kusi in the NPP's 2015 parliamentary primaries.