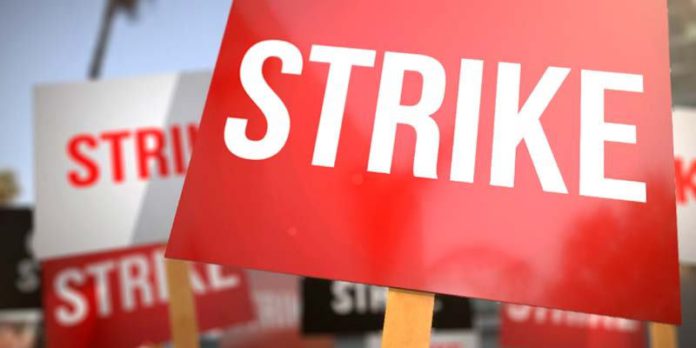 Students in some basic, junior high and senior high schools across the country have been left stranded following the indefinite strike action by three teacher unions.
The Ghana National Association of Teachers, National Association of Graduate Teachers and Coalition of Concerned Teachers, Ghana declared an indefinite strike over legacy arrears, Monday.
According to the Unions, the strike, which took effect from today, Monday followed series of engagements with the government on legacy arrears incurred between 2012 and 2016.
READ ON:Volta, Oti chiefs disown Western Togoland
A visit to some schools by Adom News reporters confirmed that most basic schools in the Oti Region, specifically Nkwanta South District had been closed down while others were on a self-preparation agenda towards the end of term examinations.
Other parts of Walewale in the North-East Region had been flooded with schoolchildren wandering about as their confused parents look on.
SEE ALSO:Supreme Court Justice nominees to face Appointments Committee
Headmaster of Watania English and Arabic School at Walewale, Alhaji Musah Seidu Sanda, confirmed the strike had left him with no choice than to dismiss his students.
However, in some schools, the headmasters made arrangements with National Service personnel to take temporary control in order to lessen the impact of the strike.
ALSO: IGP interdicts 2 Policemen over Kasoa killing
Some of the service personnel, who spoke to Adom News, lamented that they felt burdened by the heavy workload and appealed to the government to smoke the peace pipe with the teachers.
Some concerned parents described the teachers' strike as worrisome and urged the government to fulfill the pleas of the teachers.