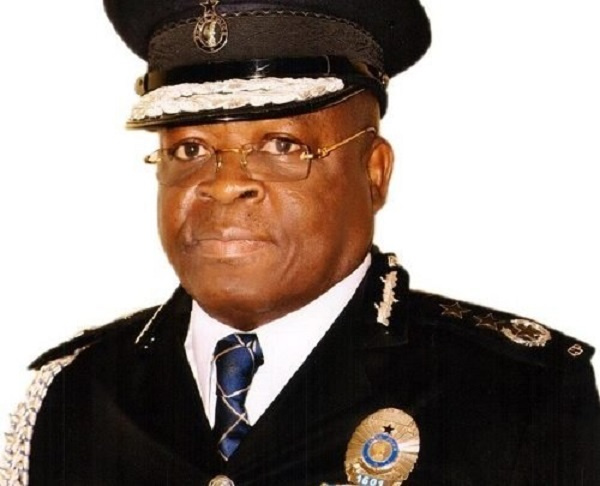 The Inspector-General of Police (IGP), Mr James Oppong-Boanuh, has directed the immediate interdiction of two policemen in connection with the shooting and killing of a 22-year-old man at Kasoa last Friday night.
He has also directed the Kasoa Divisional Police to retrieve all weapons, uniforms and other police accoutrement in the possession of the suspects: Lance Corporal Issifu Tahiru and Corporal Samuel Boamah.
The two policemen, who until the incident were members of the Rovers Unit of the Kasoa Divisional Police Command, are currently in custody, pending investigations into the incident at a drinking spot.
They are said to have had a confrontation with some customers at the JVC, a popular drinking spot at the Kasoa Main Roundabout, where they had gone to drink, during which a pistol belonging to one of the policemen was used to shoot Musah Mohammed in an ensuing skirmish, leaving the victim dead.
Distress call
According to the Central Regional Police Public Relations Officer, Deputy Superintendent of Police (DSP) Irene Oppong, about 12.30 a.m. last Saturday, the Kasoa Divisional Police Command received a distress call that Corporal Boamah of the Kasoa Rovers Unit had shot and killed a civilian at Kasoa.
She said when the police proceeded to the scene, they gathered that L/Cpl Tahiru and Cpl Boamah had gone to the spot to drink, with L/Cpl Tahiru holding a side arm loaded with 13 live ammunition.
She said in the course of drinking, there was a confrontation between the two policemen and some customers of the JVC and Tahiru pulled out the gun in order to frighten the crowd, but Boamah snatched it and fired it, killing Mohammed.
Detained
DSP Oppong said both policemen had been detained, after the pistol with nine rounds of ammunition had been retrieved from them.
She said the police were handling the case as a murder case, and that investigations into it had started in earnest.
Meanwhile, the body of the deceased has been deposited at the Police Hospital in Accra.