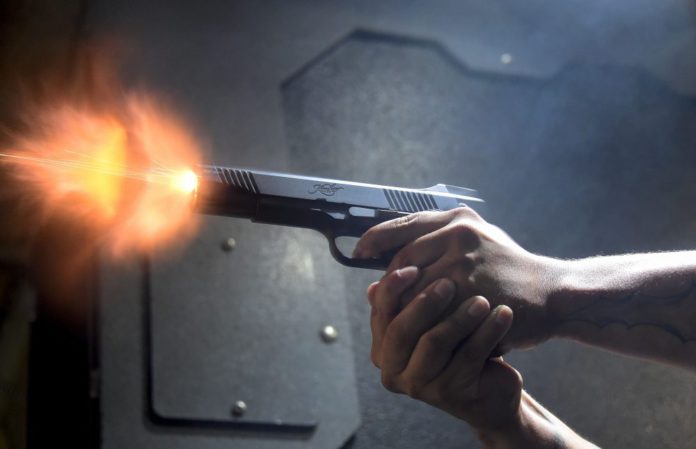 A 35-year-old man, Kwaku Tengey, is battling for his life after he was allegedly shot by a yet-to-be-identified military man at Aflao in the Ketu South Municipality of the Volta Region.
Though details are sketchy, Starrfm.com.gh reports the victim was shot Sunday morning at the Beat 9 market at Aflao during a confrontation between some security officers and motor riders.
Several gunshots were heard to have been fired, reports indicate.
A nurse at the Ketu South Municipal hospital, who spoke on anonymity, said that the victim was rushed to the emergency unit of the facility in an unconscious state, at midday.
"I was at the emergency when they rushed the man, 35, to the unit. The leg was almost gone as a result of a gunshot and we were told that there was a confrontation and the military guy opened fire," the nurse told Starrfm.com.gh.
"It was not easy, the guy was almost going into shock so we had to resuscitate him and rush him to the theatre but just this afternoon, we managed to refer him to the Ho Teaching hospital," our source added.
ALSO READ:
Soldiers allegedly shoot nursing mother dead at Bawku
Fake soldier arrested at Burma Camp
The victim sustained a fracture in his tibia (shin bone) and fibula (calf bone) with the leg almost cut off.
His right leg is almost cut off as seen in the video.
It is yet to be established what caused the incident.