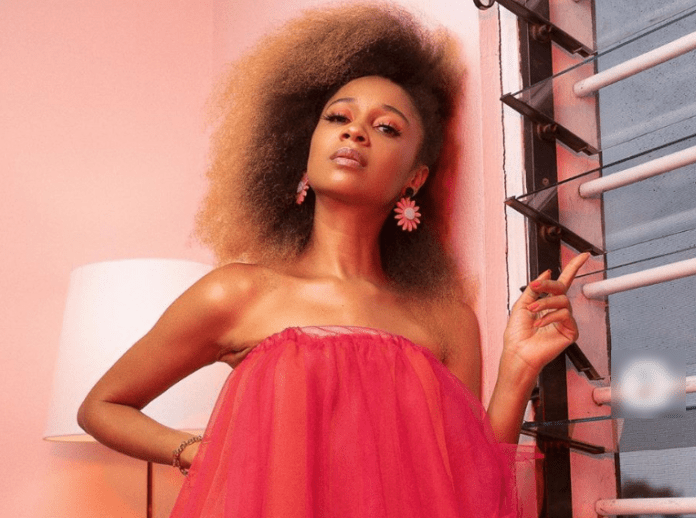 Musician and influencer, Sister Derby, has proven she is forever young with some colourful pictures for her birthday celebrations.
Miss Derby, who turns 36 today, August 25, hit the studios for a rose-themed photoshoot which she subsequently splashed on social media.
Clad in peach lace gown, Sister Derby rested her light-skinned body in a Jacuzzi decorated with peach roses and artificial flamingos to enhance her beauty.
Fans have gushed over her beauty, questioning if she is indeed in the later part of her third decade on earth.