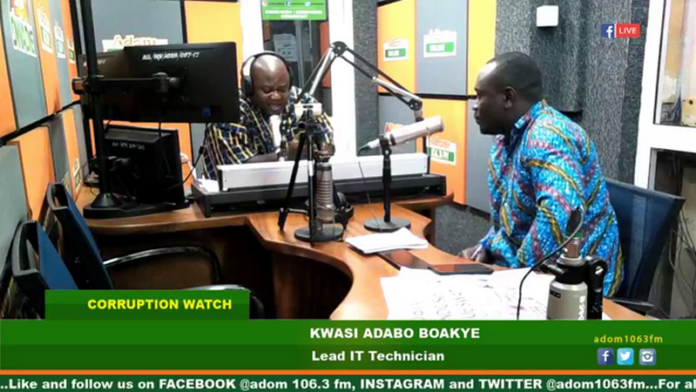 A lead Information Technology (IT) technician at Project Ghana Network Solutions, Akwasi Adabo Boakye, has urged the government to provide adequate education on the Computerised School Selection Placement System (CSSPS) to parents, pupils and schools.
According to Mr Boakye, the confusion that marred the senior high school placement was due to lack of education on the placement module.
Exposing some weaknesses in the system, the IT expert stressed on the need for adequate trials on the software to ensure its efficiency before implementation because of the huge number of users involved.
ALSO: Audio: Textiles Workers Union exposes Education Minister
"Such challenges are bound to happen with a new system but this year was overwhelming, there are a lot of factors that need to be rectified for the process to be successful in the years ahead. There must be adequate education for the parents and pupils," he said.
Mr Boakye also talked about the need to acquire a world class software to protect the CSSPS from hackers.
Speaking on Adom FM's Dwaso Nsem Corruption Watch segment, Mr Boakye stressed that it was important for the government to adopt efficient measures to avoid future occurrence of such a confusion.
ALSO: DCE in car crash hours after campaign manager dies in accident
"GES told us the system was sabotaged but that wasn't enough excuse because what measures did they put in place to curb such a situation?"
"We must ensure that before the placement process begins each year, there are adequate trials on the software to ensure its efficiency," he added.
Source: Adomonline.com | Gertrude Otchere