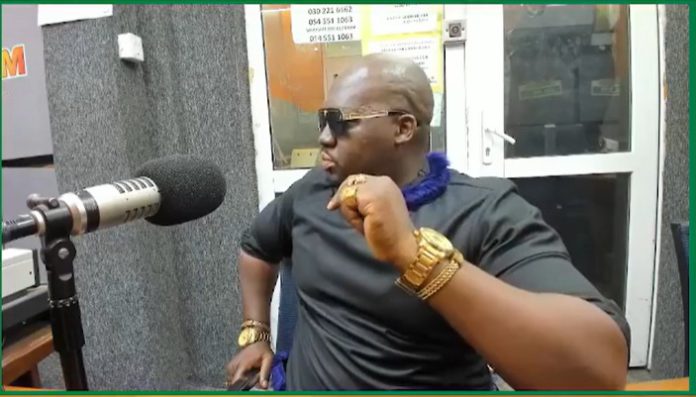 One God, the seer who accurately predicted the demise of former Black Stars' player, Christian Atsu, has struck again.
One God was the first seer to proclaim that Black Stars will be thrown into a state of mourning after one of it's own members perishes in a natural disaster.
He revealed Karma and the gods of the land who revealed to him shielded the name of the victim and place of disaster.
"Karma visited me one day and told me a funeral will happen in the Black Stars. The funeral will be widely broadcasted and bigger than any funeral held for any celebrated personality. Karma told me to tell the world that one of the tallest buildings will collapse, kill multitudes and destroy property."
This statement was made as far back as 2020, three years before the Turkey earthquake that claimed the life of Atsu and thousand others.
Based on this, One God is confident the vision he received on Rockstar Kuami Eugene will manifest.
According to him, the highlife artiste is heading to doom since his family gods from his father side are unhappy with him.
"Gods of Kuami Eugene's father side are displeased. They need their percentage from his fame else the worst can happen. It is up to him to believe it or not. If he doesn't act, they will take their percentage any day, any form and anyhow they like," he said in an interview on Adom FM's Ofie Kwanso with Jerry Justice.
To intervene in the situation, he asked Kuami Eugene to see him for spiritual check-up, adding that running to pastors will amount to no good.