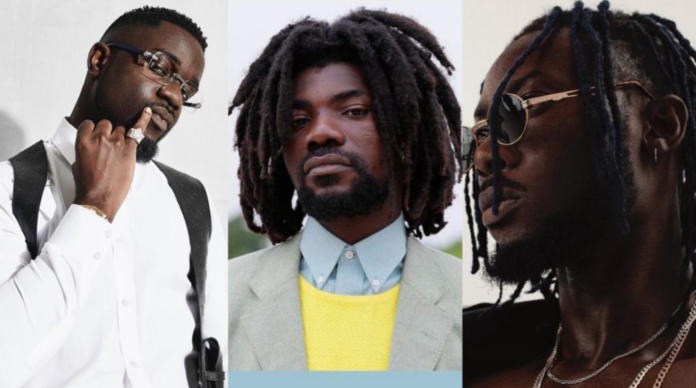 Ghanaian rapper Sarkodie and singer Pure Akan have voiced out in the ongoing Kirani Ayat's copyright brouhaha that has been trending on social media.
According to Sarkodie, lots of creatives put in lots of effort to churn out visuals for their creative works, hence he supports Kirani Ayat for calling the government out publicly.
Kirani Ayat has been in a back and forth with the Tourism Ministry after President Nana Addo Dankwa Akufo-Addo tweeted a video to promote Ghana, which had excerpts of his "Guda" visuals.
Reacting to this, Pure Akan asked the government to compensate the musician since he broke his back to make it happen.
Meanwhile, the creative director, David Nicol-sey, who shot the video has also voiced out asking the government to do what is right since no permission was sought by the Tourism Ministry.
Check out reactions below:
MORE: