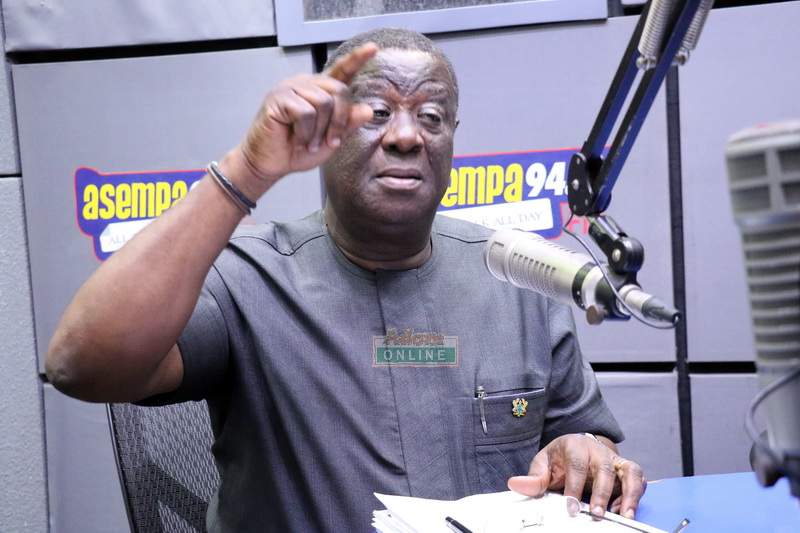 The Minister of Roads and Highways, Mr Kwasi Amoako-Atta, has ordered the demolition of a 22-storey building at the Airport residential area in Accra.
The move follows numerous complaints from residents in the community that the developer has destroyed portions of a major road in the area.
"Because of this project you destroy public road. This is nonsensical and madness. It is madness", the Minister screamed out during a visit to the site Wednesday.
The angry Minister, who stormed the property with security men, ordered the arrest of three foreign nationals who were supervising the project just adjacent the Association International School.
Mr Amoako-Atta  said his attention was drawn to the issue a few days ago, hence decided to get firsthand information on the matter by visiting the site.
He cautioned foreign nationals to obey the laws of the land and explained that "Ghanaians outside this country are supposed to be law abiding, they are supposed to abide the law of those countries. We expect the same from any foreigners who come into our country. And all of us should be careful."
He also charged public officials to place the national interest above their personal interests, saying "Officials at various centres are to be very careful and we should carry our national flag. It is painful, it is painful that some officials…I don't know what it is, is it money? We allow foreigners to take our country for a ride. Money is not the most important thing in this world."
The Roads Minster added that "If there is anybody who is involved in this matter, any official at any level who might have compromised his or her position, that person will also be dealt with."
He said not even the President of the land would do what has been done, warning that he does not care which political power, economic power or traditional power that person has, "this will not be allowed and we will not allow this."
Source: Graphic.com.gh