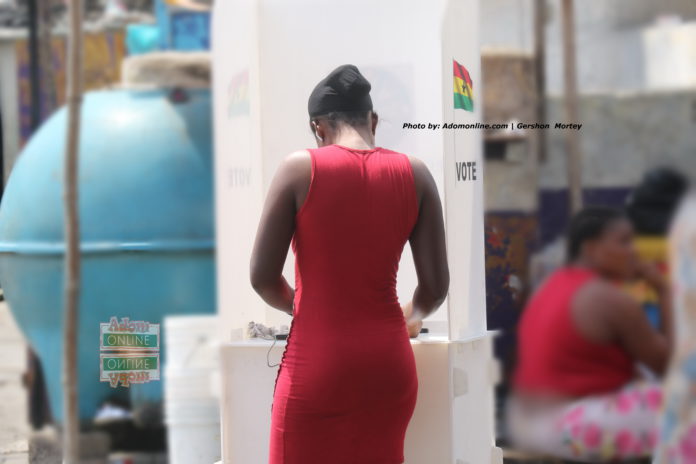 Dr Eric Oduro Osae, Dean of the Local Governance Institute, has blamed the low turnout for district assembly elections on the non-participation of mobilisation institutions in the local level elections.
READ THIS: 'Hon. Aponkye's branded goodies pop up hours after his defeat [Photos]
Speaking in an interview on Adom FM's morning show 'Dwaso Nsem' on Wednesday, he explained that, the involvement of mobilisation institutions like the political parties will help increase voter turnout during district assembly elections.
According to him, the participation of political parties in district assembly elections is the best way to whip up interest in the district level elections.
SEE THIS: Courts can sit on weekends, public holidays – Supreme Court rules
Asked if the day for local level elections could be declared a national holiday or added to the general election to increase voter turnout by sit-in host Captain Smart, Dr Osae said although that could be done, that is no guarantee that majority of Ghanaians will go and vote in the district elections.   
"We can't declare it a holiday to increase participation because the national election itself is not a holiday and there is no proof that the people will go and vote on that day," he said.
THIS ALSO: Hon. Aponkye heads to Supreme Court
"Also, to add the district level elections to the national elections, the constitution will have to be amended because the constitution states that there should be an interval of six months between local and national elections," he added.
Voter turnout statistics made available to the public by the Electoral Commission, indicated that since 1994, voter turnout in the district assembly elections has persistently declined, a phenomenon some people have attributed to the lack of interest by Ghanaians in assembly elections.