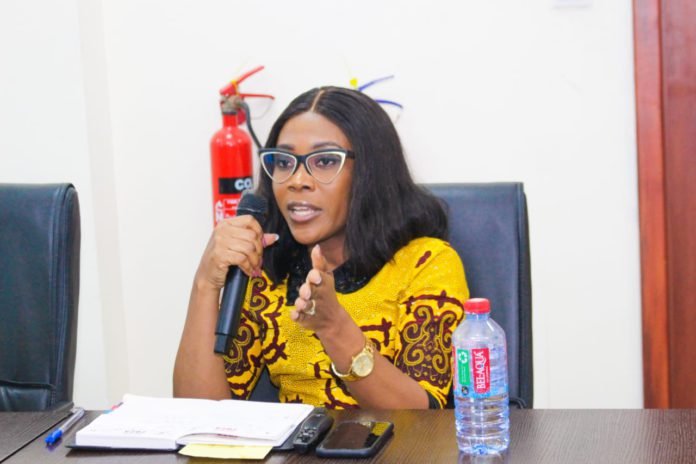 State and non-state institutions that campaign to ensure reduction in road traffic crashes and adherence to traffic regulations have been urged to incorporate theory-based research findings into their campaigns to achieve the desired results.
Ghana is among the sub-Saharan African countries battling with Road Traffic Crashes (RTCs) which are a major cause of morbidity and mortality thus, require a sustained long-term approach to tackle the menace.
Meanwhile, the interventions and heightened law enforcement approach employed in the past years have been reactive, and mere stop-gap measures, resulting in reduced RTC incidences that are sporadic and short-lived.
Speaking at the 5th inter-faculty lecture organised by the Directorate of Research, Innovation and Development (DRID) of UniMAC-GIJ, last Friday, on the topic: "Perceptions Underlying Road Safety Behaviours of Drivers in Urban Ghana – A Health-Belief and Planned Behaviour Perspective", Dr Priscilla Teika Odoom said previous road safety campaign measures have been reactive because the campaigns are mostly launched when there are increased incidences of road traffic crashes.
"The campaigns themselves can be a bit sustained even when people are not dying on the roads. We don't need to wait for people to be dying and because that's what happens when they start and the crash numbers go down then the campaigns stop then the people go back to their behaviours," the lecturer and Acting Head of the Advertising Department at UniMAC-GIJ stated.
Dr Odoom said one of the major concerns was that such campaigns do not take into consideration the social marketing approach in handling the issue which means applying certain benchmarks, indicating that, the first of it is to try to use the outcome of a study that applies theory to understand the behaviour.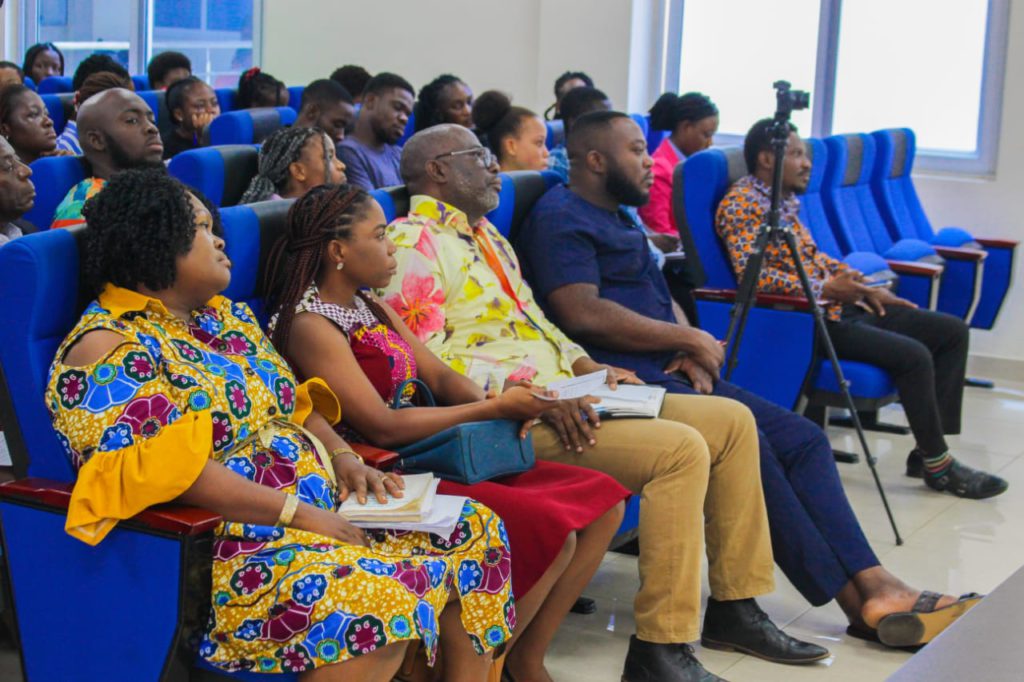 "So if the outcome of a study is theory-based then there's much confidence in the results and that can be used to form the interventions," she stated.
Touching on the theories underpinning the study, Dr Odoom explained the health-belief model as a health-specific model that assumes that health behaviours are a function of a range of perceptual or behavioural factors.
She added people take up a health-promoting behaviour if they believe, among other factors, that they're vulnerable to the risk that comes with the alternative of such behaviour.
"The second theory that is the theory of planned behaviour suggests that intentions are the immediate predictors of a person's behaviour, that is before we behave we first form intentions but our intentions are also formed based on three things; our attitude, subjective norms and perceived behavioural control," Dr Odoom explained.
According to Dr Odoom, the study seeks to maximise the benefits of road safety behaviour rather than highlighting the risk associated with plying the roads.
"This is not about risky driving behaviour, the research was based on safe driving behaviours so if people perceive road safety like what does it cost for me not to tailgate a car, what does it cost for me not to run a red light, what benefit will accrue to me, those are the things we're looking at if they decide to drive safely on our roads," she said.
ALSO READ:

Road Safety Authority to regularise operations of shuttles for private schools
NRSA to deploy undercover operatives to check road safety compliance
"If the interventions also focus on these things and maximise these benefits in the advertisements then a safety behaviour can be adopted," Dr Odoom added.
It was a very insightful presentation by Dr Odoom. Mortalities on our roads have increased and have become a worrying menace for citizens of Ghana and research like this is very critical to solving the problem", Moses Desire Kouyo, an attendee and student of UniMAC-GIJ said.
The Dean of Faculty of Journalism and Media Studies and Chairman for the Event Dr James Asante in his final address called for policy interventions that will focus on research in addressing some societal problems.
"Some of the questions border on policies, we need government intervention to address some of the questions she [Dr. Priscilla Odoom] asked. I think we should encourage the government to invest more into research so we come out with empirical-based evidence to guard our policies as they relate to road safety", he said.
Recent data released by the National Road Safety Authority (NSRA), a total of 2,589 persons perished in road crashes between February 2022 and February 2023.
The figure surpasses the number of Covid-19 deaths recorded in the country since March 2020 when Ghana recorded its first case of the virus.
The World Health Organisation (WHO) as of February 21, 2023, Ghana has recorded 1,462 Covid-19 deaths.