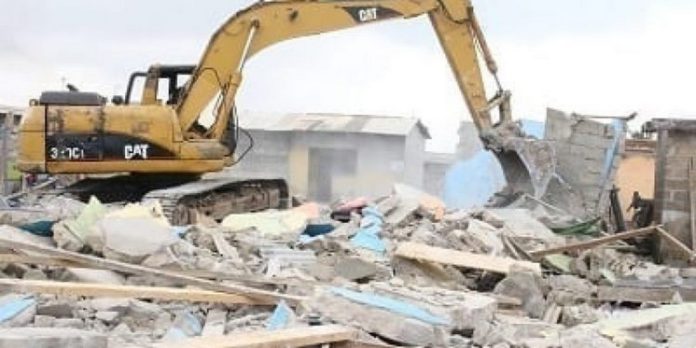 Hundreds of residents at Ablekuma–Agbozome in Accra have been rendered homeless after a combined team of military and police personnel supervised a demolition exercise in the area.
The residents, who had built their homes on the banks of the Weija dam, said they were given little notice to move.
Some irate residents who spoke to Citi News say they have no place to sleep.
"We were given little notice, they have demolished all our houses, we are stranded, we don't have any place to go," the residents said.
The Municipal Security Council of Ablekuma West had in June 2023 urged all developers in the municipality to secure a building permit before constructing buildings.
Speaking to the media after meeting with some residents of Otodjo ahead of an exercise to demolish a building with a structural defect, the Chairman of MUSEC of Ablekuma West, George Cyril Bray, cautioned developers to obtain the required documentation before building.
ALSO READ: