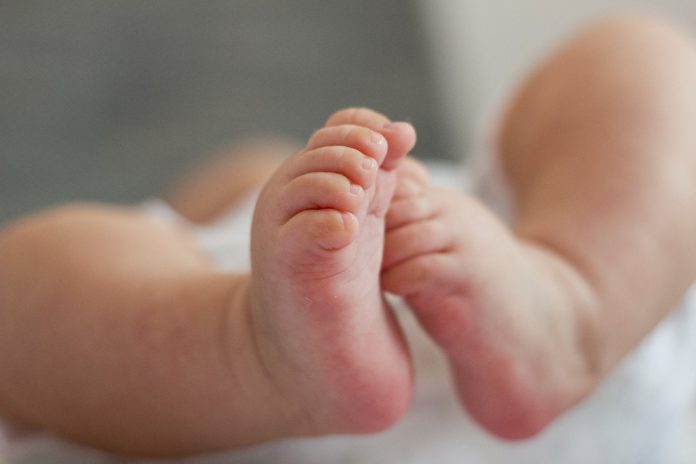 A yet-to-be-identified mother has abandoned her newborn baby girl at Ahodwo, a suburb of Kpong in the Lower Krobo Municipality of the Eastern Region.
The baby was found on Sunday, July 16, 2023, at the doorstep of the resident pastor of the New Covenant Apostolic church.
Per a note which was attached to her, she was delivered on Saturday, July 15.
The mother in the note appealed that whoever finds the baby takes care of her as their own child.
She indicated she regrets her actions but that to her was the only way the baby could have a chance to live.
The mother further apologised and begged for forgiveness, hinting she will be dead and gone by the time whoever rescues the baby will be reading the note.
The note read; By the time you will finish reading this letter, I will be dead and gone, please take care of this baby as your own child.
Please, I regret doing this but that is the only way this baby can have a chance to live. Please she was born just yesterday night. Please take care of her. I'm sorry please forgive me. God bless you.
Meanwhile, Police at Kpong have launched investigations into the matter.
ALSO READ: