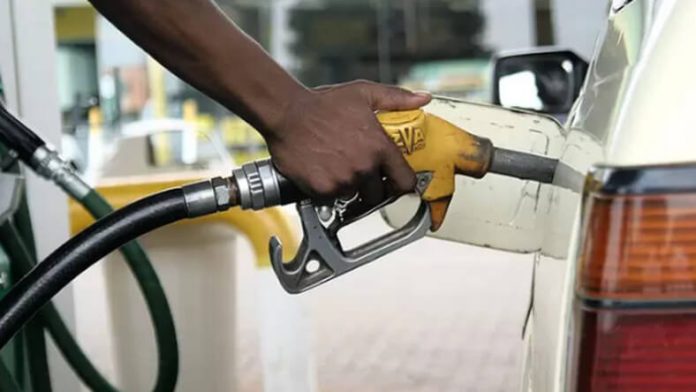 The Chamber of Petroleum Consumers (COPEC) is predicting a 2.01% increase in the price of petrol at the retail pumps from 16th April 2023.
COPEC stated that its forecast is based on the increase in international benchmark pricing from $772.75 per metric tonne to $900.20 per metric tonne indicating a 16.49% rise, the retail price works up to GHS12.41 per liter.
Price of petrol at the retail pumps are therefore expected to increase by an average of 2.01% from the current mean value of ¢12.16 per litre," a statement from COPEC explained.
It explained that by this, petrol is expected to be sold between ¢11.79 litre and GHS13.03 per litre.
Diesel prices
On the other hand, diesel prices are expected to drop by -5.58%.
This will be a decrease in prices from the current value of ¢12.71 per litre to between ¢11.40 and ¢12.60 per litre.
LPG prices
COPEC pointed out that the international price of LPG has slightly increased from $530.10 per metric tonne to $535.45 per metric tonne, representing 1.01%.
"Taking into cognizance a decline in the forex rate for the period, the projected retail price of LPG will be expected to decrease by about -4.74% from the current industry retail average of 12.04 per kilogram to GHS11.47 per kilogram due to the drop in the dollar rate".
By this, LPG is expected to be sold between ¢10.90 per kilogram and ¢12.04 per kilogram.
"Knowing that, LPG consumption generally dropped by 12% in 2022, we entreat the Government to do consider easing on the numerous taxes on LPG or to even consider a subsidy programme on the price of LPG with the view to promoting and increasing its usage and to eventually help save the environment".
ALSO READ:
Prices of petrol and diesel to fall – COPEC
Supply disruptions caused fuel shortages – GOIL
Rationale for prediction
According to COPEC, crude pricing has seen increase from the previous mean price of $74.73 per barrel to $81.69 per barrel representing 9.31%.
The forex market has also recorded a decline in depreciation from an earlier average of ¢12.5867 to ¢11.5450 (-8.28%) per $1.
This is in addition to the Chamber of Bulk Oil Distributors' industry average rates of about $1 to ¢12.50.
The statement added that "these Predictions are purely demand and supply driven and are completely independent of all such contributions from the G4O programme.