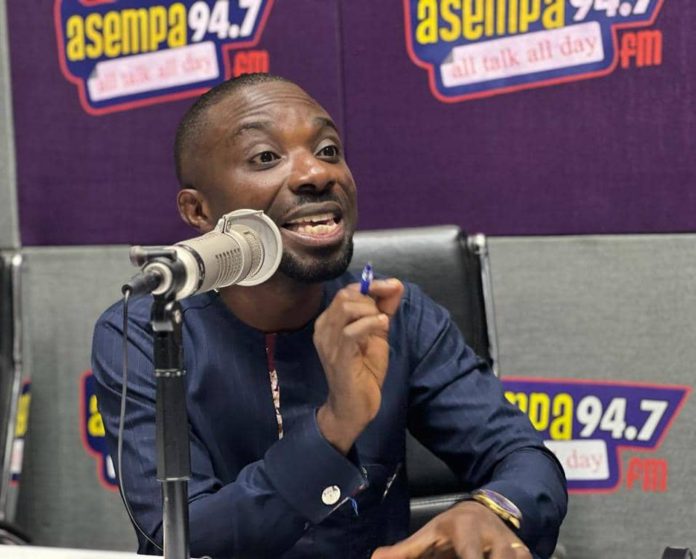 Director of Local Government Services at the Office of the President, Dennis Miracles Aboagye, has apologised to Johnson Asiedu Nketia, the National Chairman of the National Democratic Congress (NDC), for sharing an altered video of him.
The New Patriotic Party (NPP) member had shared a video of the NDC Chairman purportedly urging his supporters to risk their lives in the 2024 general elections. 
Mr. Aboagye had shared the video in reaction to comments made by Bryan Acheampong, the Member of Parliament for Abetifi, who had declared that he and the NPP would not relinquish political power to the opposition NDC.
But, he has since apologised and clarified that the video he saw and shared had been doctored. 
He subsequently withdrew the earlier post and expressed remorse for any misunderstanding caused.
He tweeted: "I sincerely apologise and have subsequently removed the Asiedu Nketia video I shared earlier. My attention has been drawn to an original video which clearly shows the earlier one I viewed and shared was doctored. Obviously, this version I saw and shared had been tempered with, which isn't right. I withdraw accordingly, with apologies."
I sincerely apologise and have subsequently removed the Asiedu Nketia Video I shared earlier. My attention has been drawn to an original video which clearly shows the earlier one I viewed and shared was doctored. Obviously, this version I saw and shared had been tempered with,…

— Dennis Edward Aboagye (@DennisMiracles) April 11, 2023