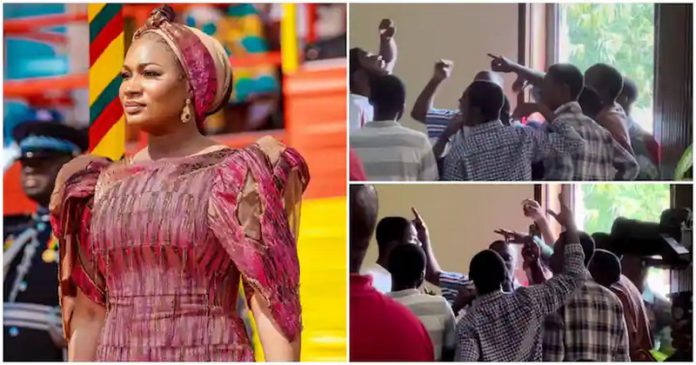 A video of some students at the University of Ghana singing and drumming to a song they created for Second Lady, Samira Bawumia, has caused a frenzy on social media.
In the video, the young men started drumming and chanting praises about the Second Lady the moment she walked onto the podium to deliver her speech.
They stood at the back of the hall, closer to the entrance and chanted the words: "Wose wo pɛ Samira, Samira na wobenya!", to wit: "if you say you want a lady like Samira, a lady of her calibre is whom you would get".
Upon hearing the song, Samira stood behind the podium and smiled to show appreciation for the love shown her.
The Second Lady was at the university campus on April 6, 2023, for the Samira Bawumia Literature Prize event.
Watch video below