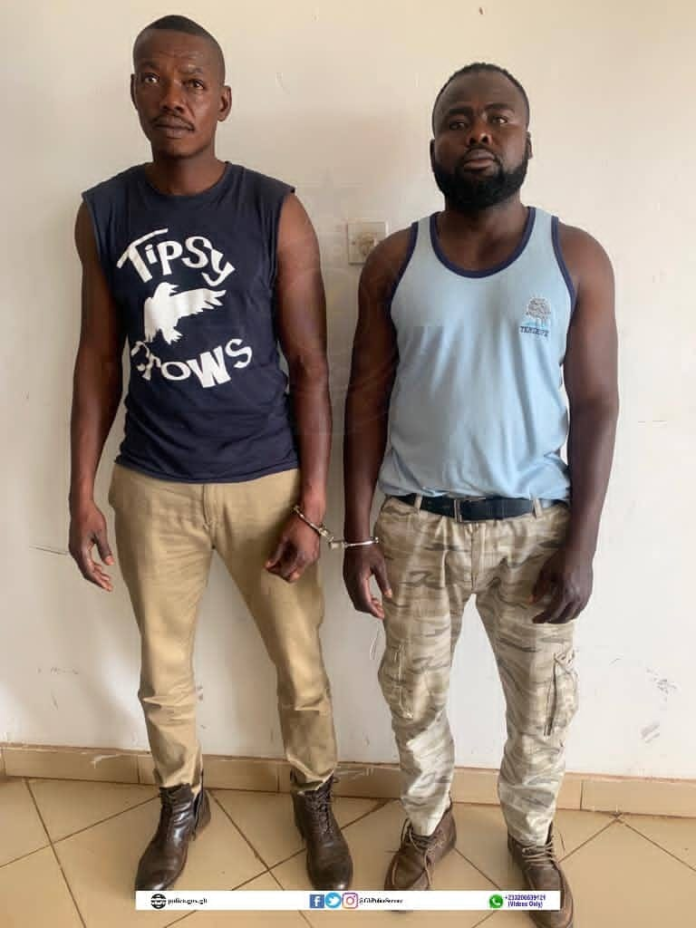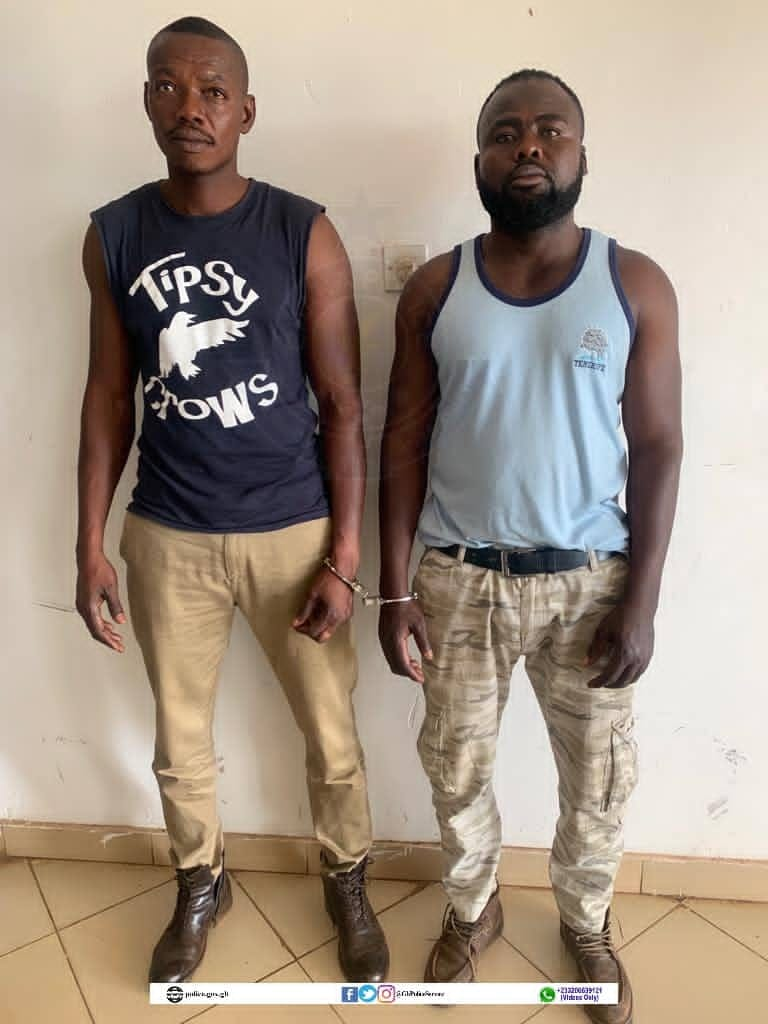 The Ghana Police have arrested two people wanted in connection with the violent disturbances that occurred during the NDC's National Youth and Women's Congress held on 10th December 2022, in Cape Coast in the Central Region.
The two suspects, Abdul Halid Shaibu alias Oluu and Ibrahim Razak, were among the 16 persons declared wanted for their involvement in the disturbances.
They were arrested through targeted intelligence operations in Tamale in the Northern Region on 7th January 2023.
The two suspects are currently being held in custody, and assisting the Police with investigations.
The faces of the suspects have been shown because they had been declared wanted with their images already displayed in the quest to seek public assistance in getting them arrested.
The targeted intelligence operations are still ongoing to arrest the remaining 14 suspects.
The police have assured the public that the suspects shall surely be arrested to face justice.